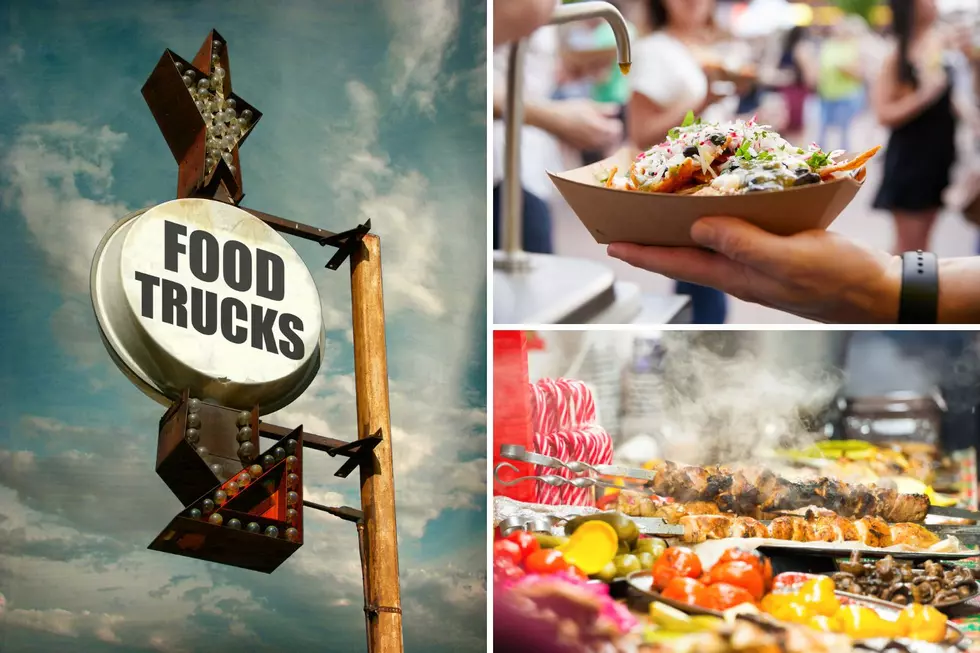 First Ever Illinois 'Food Truck Fight' Coming to One of America's Coolest Small Towns
Canva
This event is going to help me answer the big, 'what do I most want in life' question. My answer is to eat and be entertained. That's a good place to start.
More specifically, I'd like to attend an event where I'm entertained and you basically eat all day long. And not just me, my kids can have exactly what they want too, just as long as it's also to eat all day long and be entertained. If I was to ask my six-year-old if she'd be interested in those two things, she'd be in the car telling me "drive faster old man!"
If having a blast all day long and eating delicious food made from some of the Midwest's best food trucks sounds like a good day, what until you see this.
The Food Truck Fight in Galena, Illinois
In one of America's coolest small towns to visit, for the first time ever, it's a battle where the real winners are all who attend.
What is Food Truck Fight?
On Saturday, June 4, more than 20 food trucks will converge on Depot Park in Galena for an entire day of eating starting at noon until 8:00 pm.
Not just eating, but live music too. This is an event for your entire family, so don't leave the kids at home. Throughout the day there will be bounce houses, face painting, making balloon animals, and other very kid-friendly activities (including eating).
Here are just a few of the food trucks already signed up for the event, and the list is growing:
Vesperman's Fam Ice Cream Truck
Just Cheddar Deep Fried Cheese Curds
Click HERE to see any updates to the food truck list.
Food Truck Fight Live Music Schedule
Noon-2pm: Cody Road
2:30-4:30 pm: Fair Warning
5:00-8:00 pm: Ten Gallon Hat
Food Truck Fight at Depot Park in Galena Ticket Info
Admission is only $10 and kids 12 and under are free. There's also no additional cost for the kid's activities.
Food Truck Fight offers a special VIP ticket that includes official Food Truck Fight swag, drink tickets, free water and soda, and a VIP entry line. The VIP ticket is only available online.
Each truck will have a $3 sample item in addition to their full menu for that day to purchase. There will also be a fully stocked beverage tent on site.
Eat all day and be entertained. Food Truck Fight might become a new favorite event.
31 Photos Proving There's No Illinois Town More Beautiful Than Galena
More From Rockford's New Country Q98.5