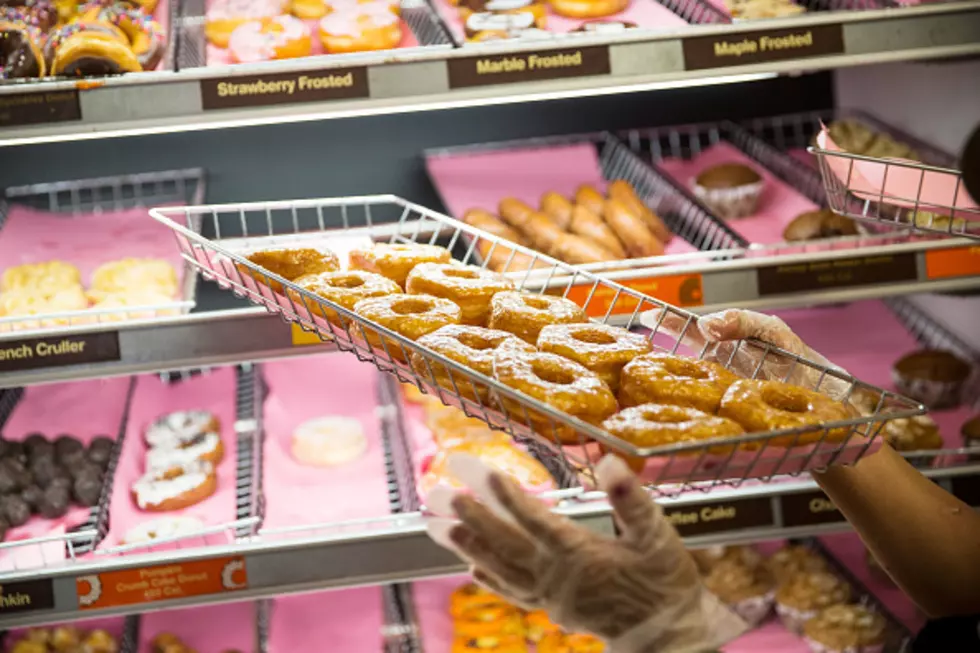 Dunkin' Donuts Will Close 100 Stores
Andrew Burton / Getty Images
Hold on to you Dunkin' Donuts coffee, it might be taken away from you in the future.
CNN is reporting that 100 Dunkin' Donuts locations around the nation will close it's doors this year and into 2016. Dunkin' Brands who is the parent company of Dunkin' Donuts and the Baskin-Robbins ice cream chain made the announcement Thursday.
Dunkin' stock market shares dropped more than 12% upon hearing the the news.
Grant Benson, vice president of global franchising and business development for Dunkin' Brands, added that the stores were not being closed due to poor performance.

 
At this time the company has not released a list of what Dunkin locations would be closed, but they did indicate they were all owned by the Speedway gas station and convenience store chain.
If you drive by or stop into the recently re-opened Dunkin' Donuts at 4105 Charles Street and Parkside Drive in Rockford, it always appears that customers are lining up for their fix of java and tasty donuts.
It would appear that the Rockford location is safe, for now!