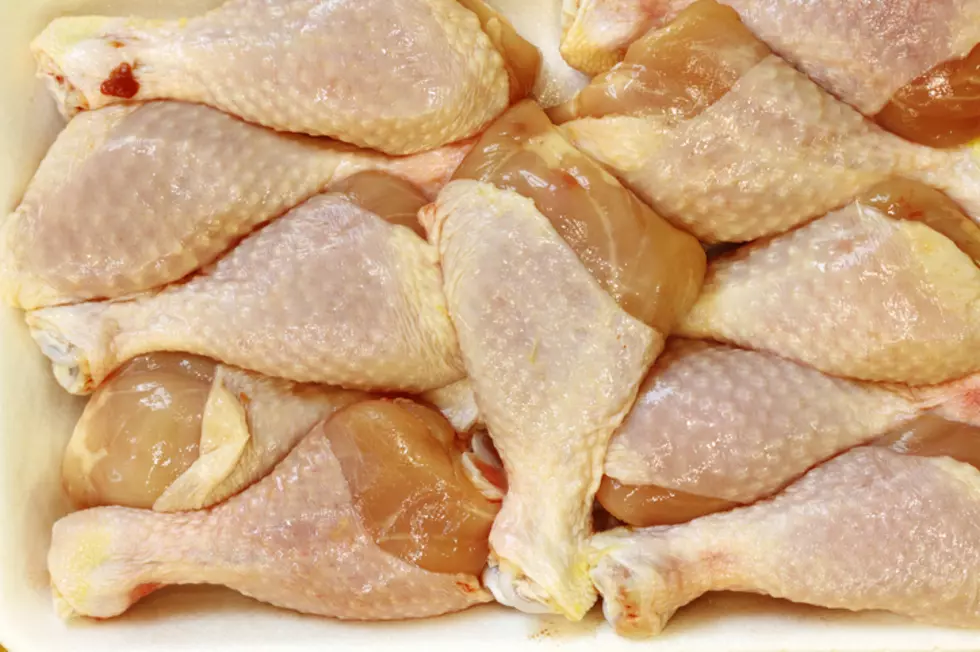 Drug Resistant Salmonella illnesses Reaches Illinois
Thinkstock
After weeks of ground beef recalls, health officials are now warning of a chicken-related salmonella outbreak in Illinois.
Centers For Disease Control and Prevention (CDC) has issued an alert about a (raw chicken) salmonella outbreak in Illinois. The outbreak includes 92 cases in a total of 2 states.
CDC, public health and regulatory officials in several states, and the U.S. Department of Agriculture's Food Safety and Inspection Service (USDA-FSIS) are investigating a multistate outbreak of Salmonella infections linked to kosher chicken. This outbreak is a reminder that raw chicken products can have germs that spread around food preparation areas and can make you sick.
Some salmonella preventative measures include placing chicken in a disposable bag before putting in your shopping cart or refrigerator to prevent raw juices from getting onto other foods, never washing chicken, washing cutting boards, utensils, dishes, and countertops with hot soapy water after preparing chicken and before you prepare the next item and more.
---
More From Rockford's New Country Q98.5