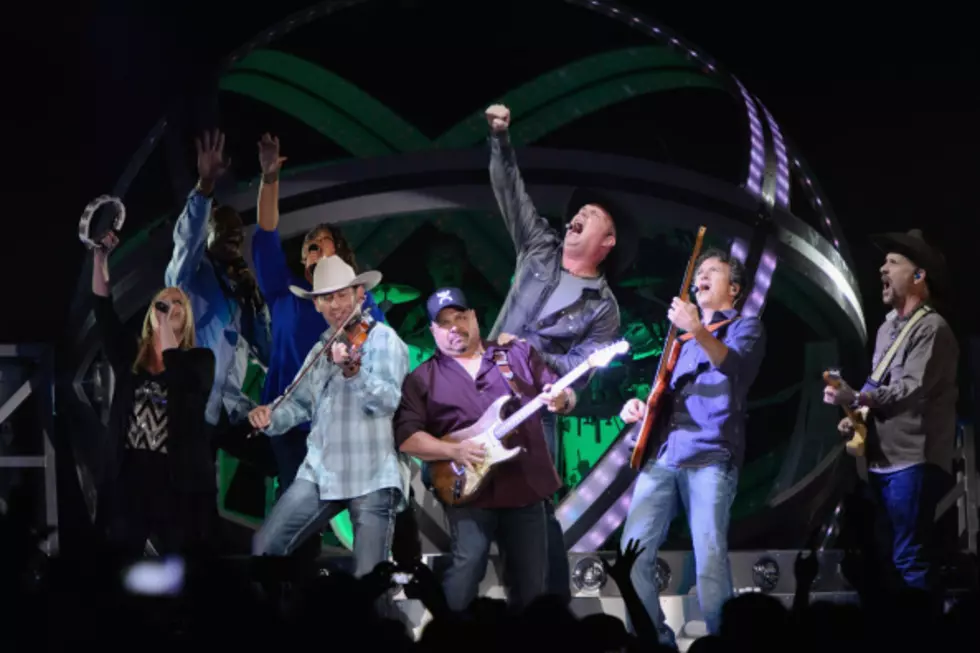 Critical Information You Need For Purchasing Garth Brooks Tickets
Daniel Boczarski/ Getty Images
Friday morning at 9am, Garth Brooks concert tickets for his highly anticipated show in South Bend, Indiana will go on sale. However, the method to buy your tickets will be quite a bit different than what you are used to.
Garth Brooks will be preforming a huge show at Notre Dame Stadium, South Bend, on Sat October 20th at 7pm. For this show,
Ticketmaster
will be instituting a process called "The Active Queue."
What is the Active Queue?
The Active Queue is a 'virtual line.' It was designed to protect fans from ticket bots and provide a better and more reliable ticket purchase experience. The Active Queue  constantly moves purchasers through the virtual ticket line and onto the purchase page. Buyers in line receive regular updates of their position in the line as the ticket sale progresses.
If you are buying Garth tickets you will need to do the following:
• Log onto  www.ticketmaster.com and select the Garth Brooks Notre Dame event - CLICK HERE
• The Waiting Room will open 60 minutes prior to the event going on sale (8:00 am).
• Once the event goes on sale, all fans in the waiting room will be randomly assigned a spot in the Active Queue. This ensures access to tickets is as fair as possible.
• Tickets will still be available first-come, first-served basis. Fans will be able to select the best available seats from a list or use the Interactive Seat Map.
• For those who join the Active Queue after the on sale begins, they will join at the back of the line.
We recommend that you:
• Login to your Ticketmaster account when you arrive in the queue, this will speed up your purchase later
• Double-check you have a valid form of payment in your account with updated billing information
• If you're planning to shop on your mobile device, please stay on the page to ensure your queue stays active.
Want FREE Garth Brooks tickets?  Listen to Q98.5 from 5am-7pm all day on Thursday for your chance to win tickets!
More From Rockford's New Country Q98.5