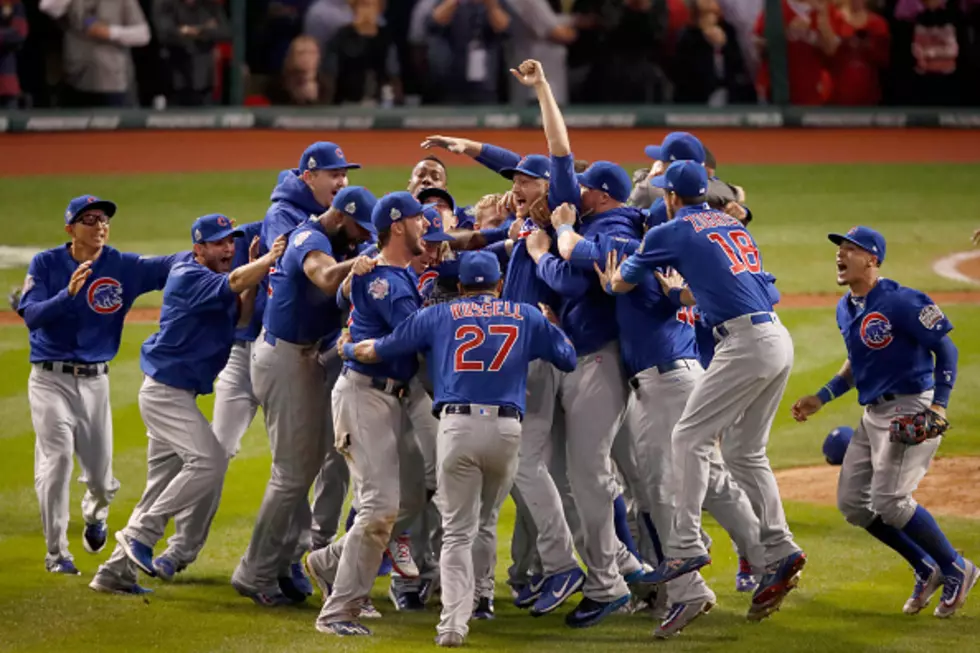 Can't Get Away To See The Cubs Playoff Games, No Worries The Cubs Took Care Of That
Gregory Shamus / Getty Images
This is so exciting. The Cubs are back in the playoffs.
If you can't get away to see them play on the road, no worries the Cubs have taken care that for you.
According to DNAInfo Chicago starting this Friday, Cub fans can view the away playoff games right in the beautiful confines of the Park at Wrigley.
"The Park at Wrigley will show live game broadcasts on the large video board for NLDS game 1, game 2 and, if necessary, game 5."
Plus, the cost to see the games on the giant video board is only $10. The best part is that the "net proceeds from ticket sales benefit Cubs Charities." Now that's cool.
Tickets are limited and you're only allowed to purchase up to four tickets a piece. Children under 2 are free.
They are also offering free parking on a first come first served basis at the "Toyota Camry Lot at 1126 W. Grace St." 
To find out more about the games, ticket purchased and park rules, including things that are prohibited, click here.
More From Rockford's New Country Q98.5