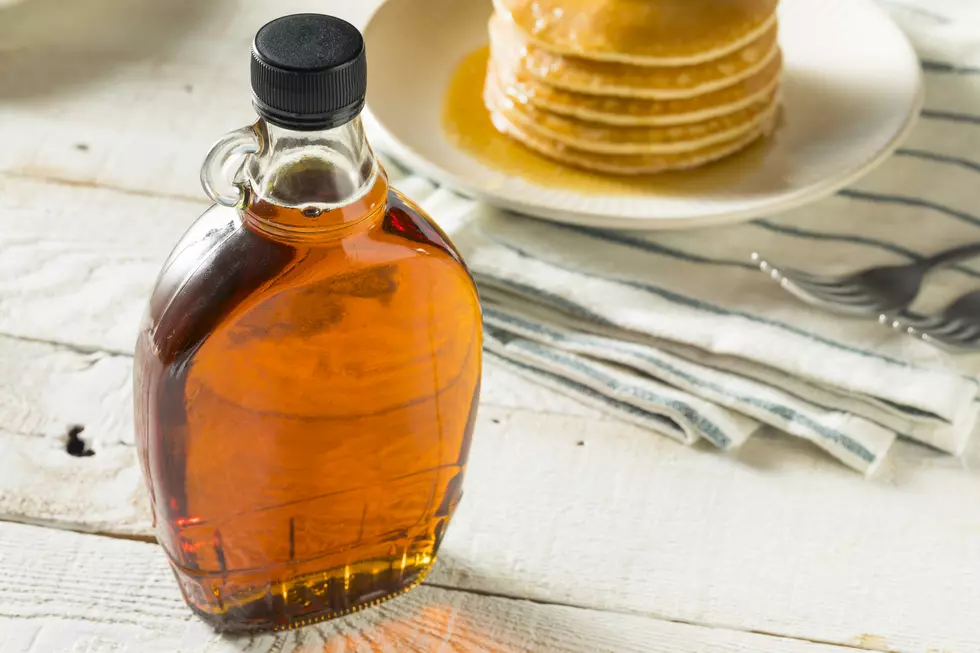 Canadians Are Panic-Buying Maple Syrup
Getty Images/iStockphoto
Toilet Paper is in short supply across the country because of the domino effect that started with people overbuying. It's not the only thing you should be stocking up on.
Maple syrup buyers, like supermarkets, are requesting rushed shipments from their suppliers from Quebec, where the majority of the world's syrup is made. The reason for the rush is because they aren't sure how easy it will be to ship anything across the border.
Daniel Dufour, head of the Maple Industry Council, said "We don't know what's going to be the situation in two, three, four months from now. They want us to rush now, ship faster."
Dufour also said the U.S. is the biggest syrup buyer, followed by Germany and Japan.
The maple syrup is sold as a pure ingredient and used in homes and restaurants for use in maple butter, maple smoked bacon, and more.
The good news is, the Federation of Quebec Maple Syrup Producers has a 100 million pound syrup reserve just in case of a full blown collapse.
Enter your number to get our free mobile app
More From Rockford's New Country Q98.5