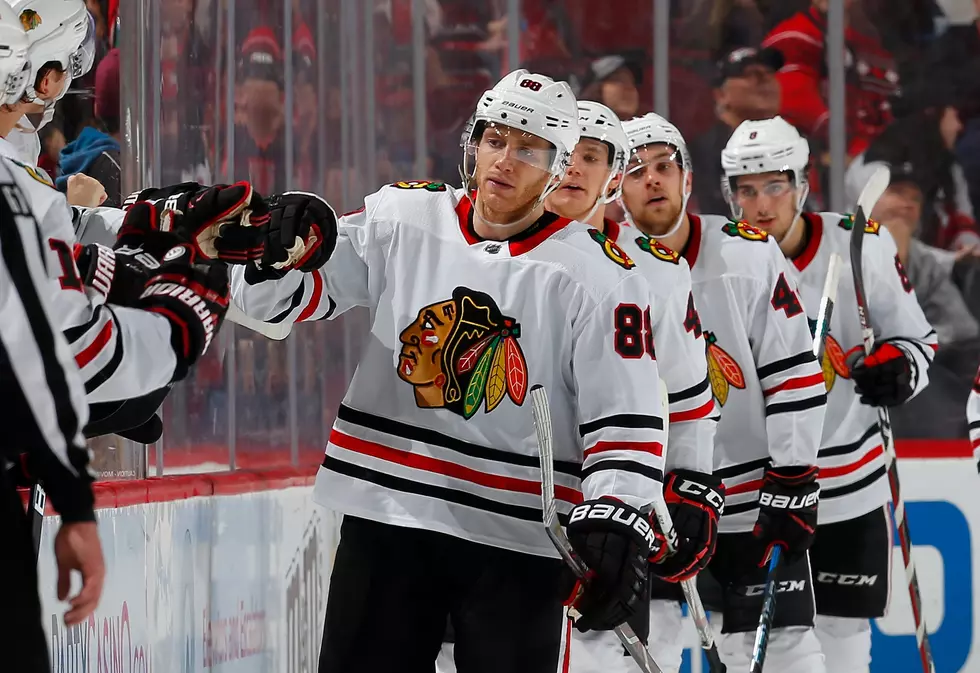 Blackhawks Voted The Best Jersey in The NHL
Getty Images
The NHL did a recent poll to see which hockey team has the best jersey (a.k.a sweater).
No surprise to me the Blackhawks were voted the best.
Well maybe I'm a bit biased because the"hawks" are my team, but personally they do have the best jersey, ahem..sweater.
According to the poll results reported by WGN, "fans had chosen the Blackhawks' modern era jersey that have been worn since 1959 to the present day as the best in the 100 years of the NHL.The vote was held over the past five weeks online at NHL.com, and the team's sweater came out on top after six million votes were tallied."
Following the Blackhawks gear at number 1, the following teams to round out the top five best jersey's in the NHL.
2. Hartford Whalers (Now Carolina Hurricanes) from 1979-1992
3. Anaheim Mighty Ducks from 1993-2006.
4. Quebec Nordiques (Now Colorado Avalanche) sweaters from 1975-1995.
5. Minnesota North Stars (Now Dallas Stars) from 1978-1981.
See the fans do know what's best. I'm glad the Blackhawks have stayed with the same design for the almost past 60 years.  I mean why change it when you have a good thing going for you. Right?!
More From Rockford's New Country Q98.5