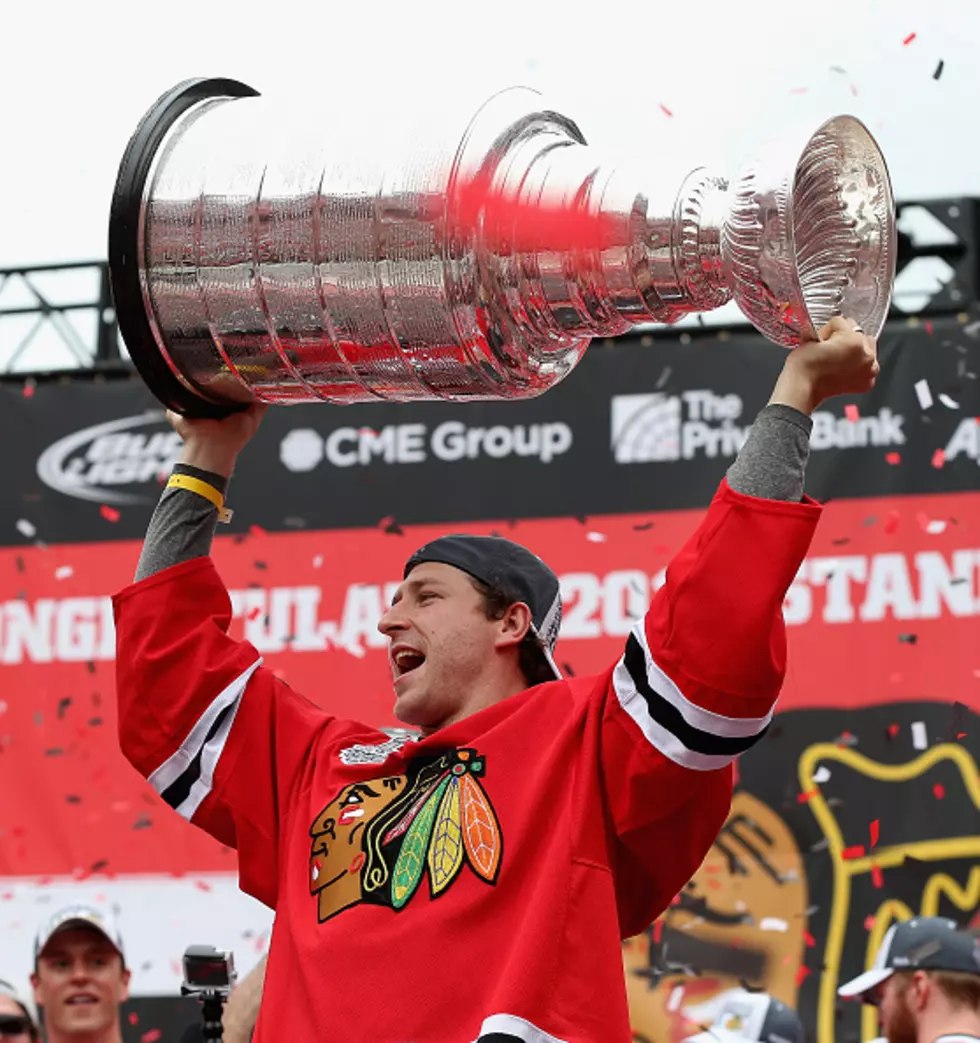 Blackhawks' Andrew Desjardins Puts His Baby In The Stanley Cup [Photo]
Jonathan Daniel/Getty Images
So cute and adorable. Andrew Desjardins of the Chicago Blackhawks took one of the most memorable photos with the Stanley cup, ever!
Desjardins has been in high spirits as of late. On he signed a two year contract with the Blackhawks and spent the weekend traveling with precious Lord Stanley.
Phillip Pritchard, the keeper of the cup, snapped the photo at Desjarden's home in Canad on Saturday
Later that same afternoon Desjardins participated in a parade in Sudbury, Canada. Desjardens invited fans who to take photos and get an autographs from the Blackhawks star.