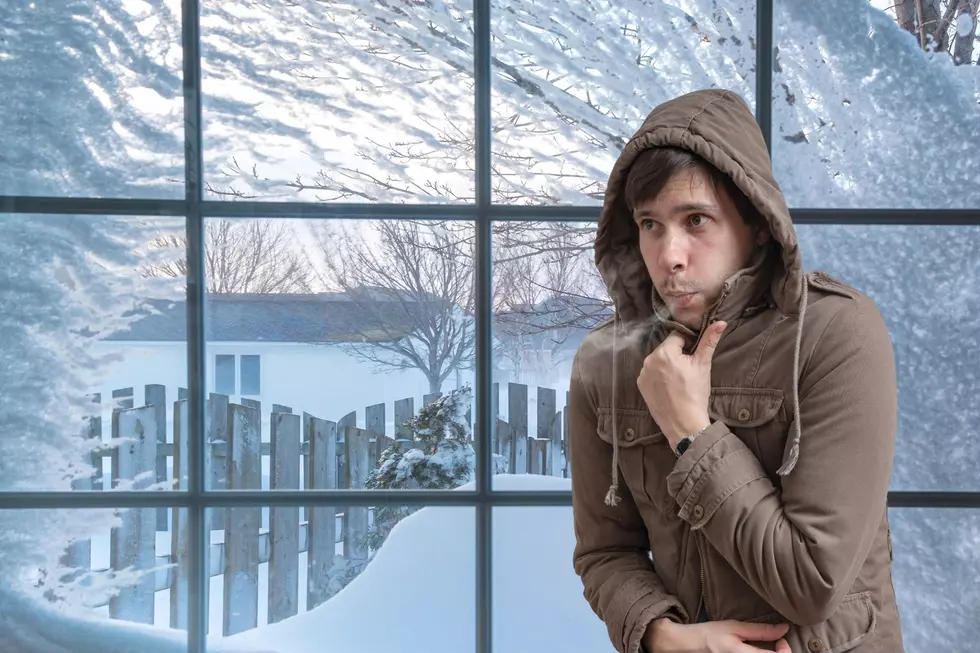 The One Big Mistake Illinois Homeowners Make When Prepping Their House for Winter
Canva
Fall may be a lovely season in Illinois, but a lot of dreaded chores come along with it when you're a homeowner.
You have to rake a crap ton of leaves.
You have to put away/cover all your outdoor furniture and other fun stuff.
You suddenly discover a bunch of drafty windows that need to be dealt with before the REALLY cold temps come in.
You get my point; sometimes Fall is a LOT of work.
The Biggest Mistake People Make When Prepping Their Homes for Winter
Last weekend we hosted my daughter's birthday party at our house, and it was the perfect reason to do the deep cleaning that was desperately needed. While vacuuming up cobwebs and washing windows on a pretty windy day I discovered a pretty troublesome problem; there was a major draft coming through most of my windows.
My Googling led me to an old TODAY article from 2015 about insulating your windows for winter where I came upon this quote;
the No. 1 mistake people forget to do with their windows is lock them. Without locking them, you're likely leaving open space, even the smallest sliver, to let in that cool air and make your home feel cold.
Excuse me, what?
An unlocked window lets in more cold air than a locked one? If you're thinking DUH, Who doesn't lock their windows? The answer is me...I often forget to lock all my windows, especially the ones on the second story of our home. You better believe I will be checking each and every window is locked before winter hits!
More Ways to Prevent Drafty Windows and Doors
If locking windows doesn't cure all your draft problems and you don't have the budget to replace them right now, here are a few more things you can do according to bobvilla.com;
Get yourself a door draft stopper, aka, "door snake" like this one on Amazon.
Install the storm windows you probably have tucked away in your basement or garage.
Purchase window insulation kits.
Check the weatherstrip on all your windows and doors and then replace or repair them if necessary.
Pull the drapes or curtains shut on particularly drafty windows and doors, and/or buy some think, insulated drapery.
Use clear nail polish to paint window cracks closed.
LOOK: 20 tips to help your houseplants survive the winter
LOOK: Here are 25 ways you could start saving money today
These money-saving tips—from finding discounts to simple changes to your daily habits—can come in handy whether you have a specific savings goal, want to stash away cash for retirement, or just want to pinch pennies. It's never too late to be more financially savvy. Read on to learn more about how you can start saving now. [
From:
25 ways you could be saving money today
]
More From Rockford's New Country Q98.5