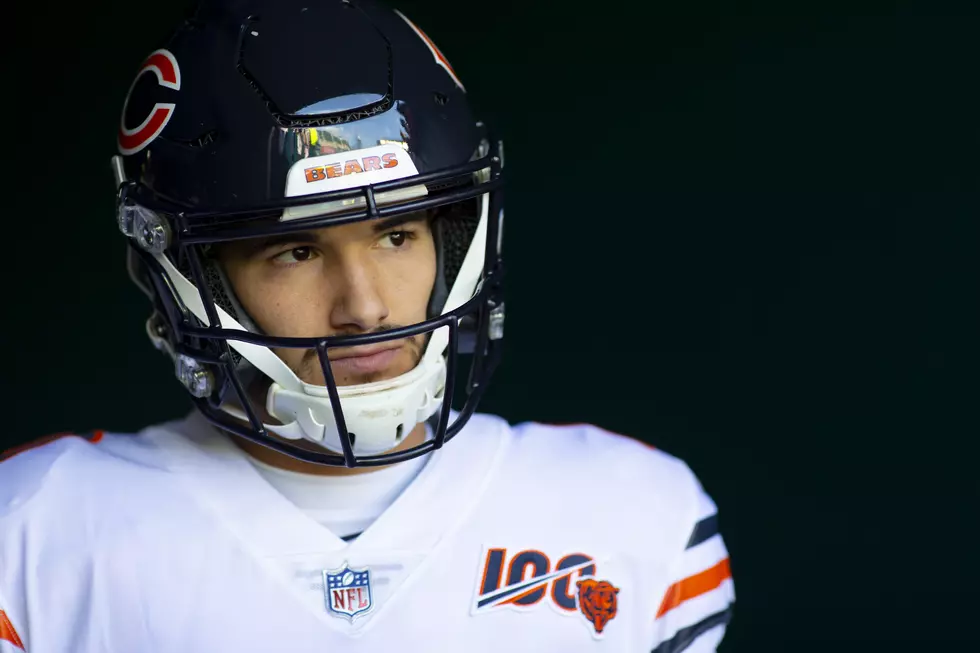 Bad News Bears Fans, Trubisky Ranked As One Of The Worst Starting QBs In The NFL
Getty Images
With all major sports up in the air, the one thing that seems nearly certain to happen in 2020 is the NFL season.
Whether it be with or without fans, somehow, someway, there will be a Bears season.
It also appears the Bears will enter the 2020 season with one of the worst quarterbacks in the NFL.
This should really come as no surprise to football fans, but a new ranked list shows just how far down the much-maligned Mitchell Trubisky has fallen.
NBC Sports ranked all 32 starting quarterbacks in the NFL and Trubisky was ranked 30th overall.
Trubisky was only ahead of Dwayne Haskins and Jarrett Stidham. Haskins was a rookie in 2019 and Stidham has only thrown four passes in his career.
Sure, there's a really good chance Nick Foles wins the job in Chicago, but we can't just assume that. So for now I'm sticking with Trubisky here. The former No. 2 pick put up good numbers in 2018 but came back to Earth in a big way in 2019. To make matter worse, two QBs drafted after him are top QBs in the league.
Yes, Patrick Mahomes and DeShaun Watson, both drafted after Trubisky landed in the top 10 with Mahomes ranked as the #1 quarterback overall.
You have to wonder if the Bears could do the draft over again, would they select Mahomes or Watson instead of Trubisky? Based on what we all know about the Chicago Bears draft history, it's probably better to not ask that question.
Enter your number to get our free mobile app
Sweet Lenny is the brand manager of 97ZOK, Q98.5, and Operations Manager for Townsquare Media Rockford. Catch him afternoons 3 to 7 on 97ZOK. Follow him on Twitter, Instagram, and like his page on Facebook.
KEEP READING: Here are 50 of the most famous sports goofs
More From Rockford's New Country Q98.5