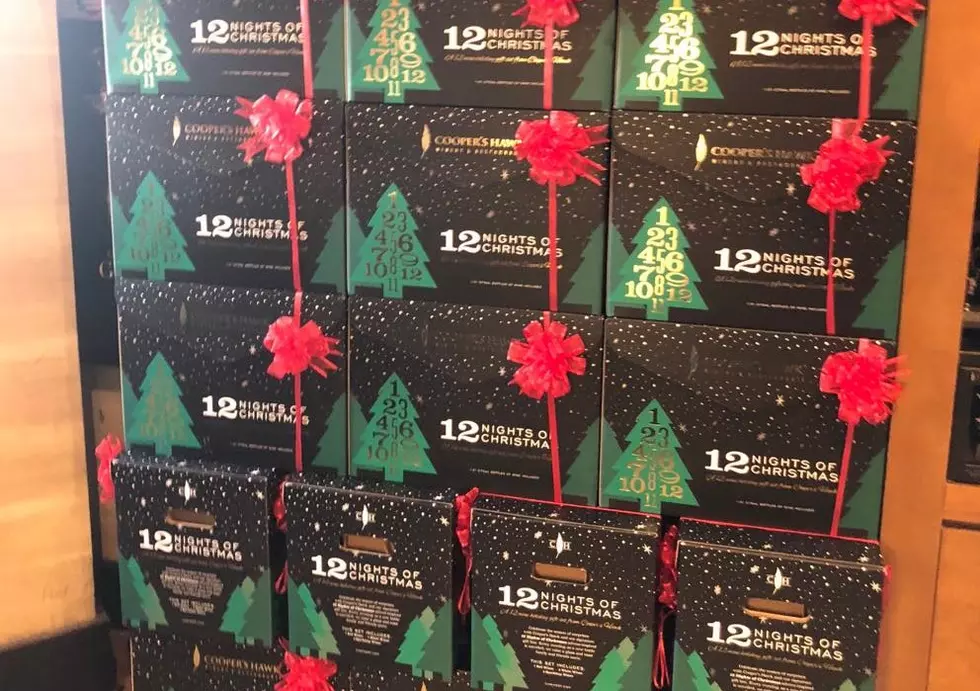 Aldi Ran Out But Another Illinois Store Has Advent Wine Calendars, Too!
Townsquare Media
Pretty much every Aldi store ran out of wine advent calendars in less than an hour on Wednesday, but you still have a shot to cheers to December.
I was so bummed when I wasn't able to stop by Aldi Wednesday morning and attempt to get a wine advent calendar.
But chances are, I wouldn't have scored one anyway. Most stores ran out in minutes, some reporting twelve or fewer calendars were delivered to each location.
BUT! There is another place you can stop and grab a wine advent calendar, Cooper's Hawk.
While this wine is a little pricier than Aldi, it's also possibly higher quality.
My awesome mom went to check out the Cooper's Hawk, '12 Nights of Christmas' pack and got all the details for me.
The entire set of 12 half bottles of wine is $99, the Aldi version was $70 for roughly the same amount of wine.
The Cooper's Hawks wine pack includes: Almond Sparkling, Pinot Noir, CH Red, CH White, Barbera, Chardonnay, Malbec, Cabernet Sauvignon, Riesling, Australian Shiraz, Nightjar, Blanc de Blanc.
Our closest location is in South Barrington at 100 W Higgins Rd.
More From Rockford's New Country Q98.5