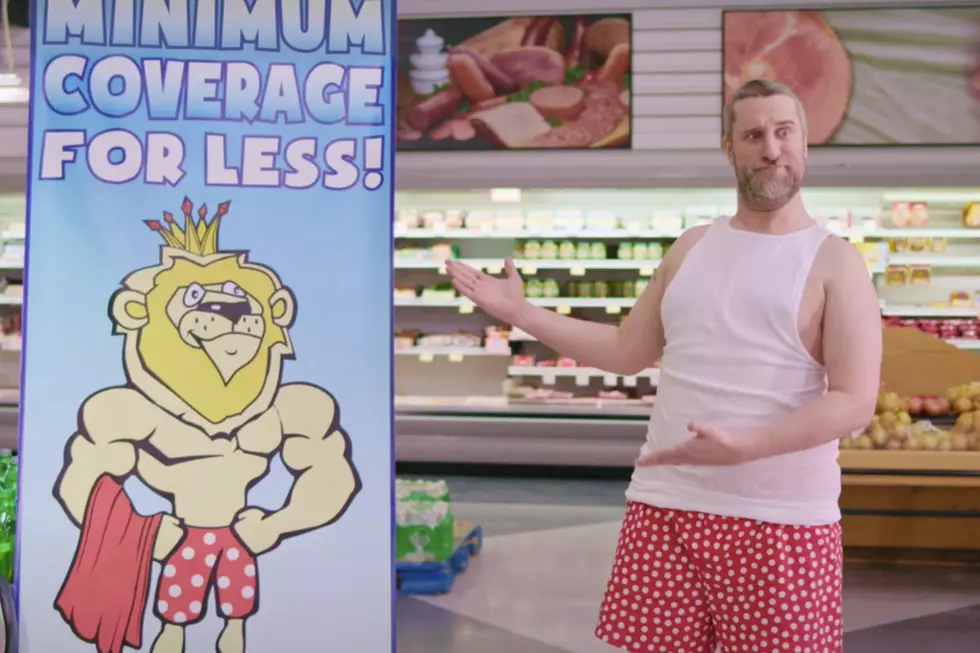 90's Star, Who Has Starred in Rockford TV Ads, Has Stage 4 Cancer
Insurance King via Youtube
Back in 2017, there was an unexpected celebrity spotted around Rockford on multiple occasions. The selfies and photo ops started appearing on Facebook, Instagram, and Twitter (and probably Snapchat) and then we figured out why. Insurance King had been filming television commercials with Saved By The Bell star Dustin Diamond, also known as Screech Powers.
These commercials continued with Dustin Diamond doing a few 'meet and greets' throughout Rockford, including popping by Townsquare Media, home of 97ZOK, 96.7 The Eagle, Q98.5, and 1440 WROK. This is where I had my brief run-in with Screech, who asked if I would take a picture with him, I gladly obliged. Truth be told, it was me asking for the photo op and him happily accepting. Although our chat was brief, he was pleasant to talk to and even recorded an old voicemail greeting for me.
Earlier this week, news broke that Dustin Diamond had been hospitalized in Florida for an "unknown illness." TMZ has confirmed the reports and the news is not good. The celebrity news site has confirmed it is cancer.
Diamond has cancer throughout his body, he's currently getting his first round of chemotherapy. We're told he first discovered a lump in his throat, which led to the diagnosis.
Dustin Diamond, a.k.a Screech, has participated in celebrity boxing matches throughout the past few years and now he's in the fight of his life, stage 4 cancer.
Get well soon, Screech. We want to see more funny Rockford tv ads like this one from 2018.
---
JB Love is ½ of  Q98.5's Lil Zim & JB In The Morning, weekday mornings from 5:00 a.m. to 10 a.m. Follow him on Twitter, Instagram, and Facebook.
Enter your number to get our free mobile app
How long it takes to binge 'The Office,' 'Game of Thrones,' and 50 other famous TV shows
More From Rockford's New Country Q98.5