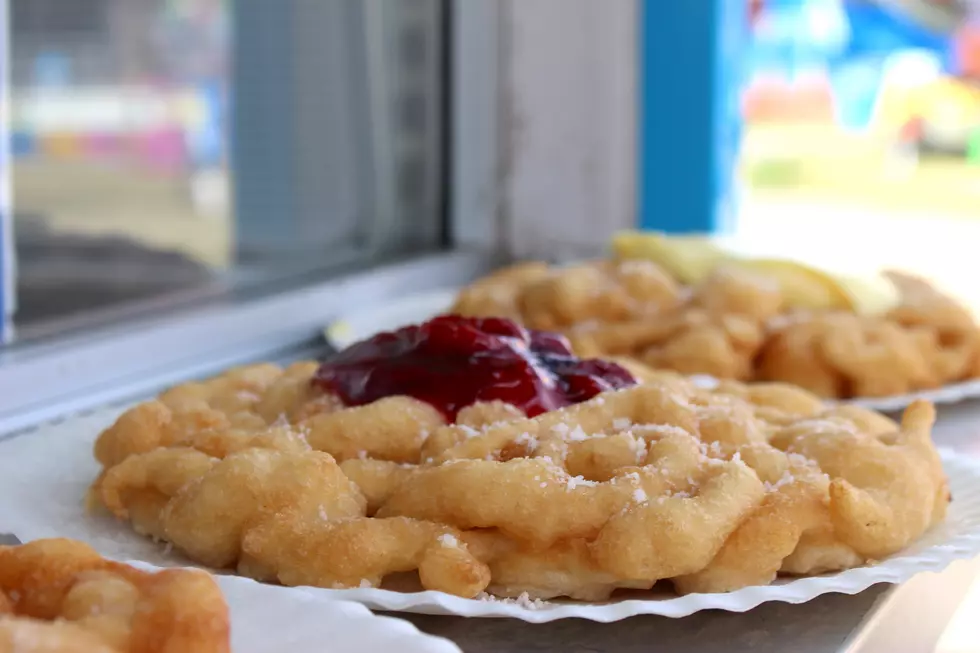 9 Things To Put In Your Mouth At Rockford Town Fair
Rob Carroll, Townsquare Media
As of this writing, Rockford Town Fair is nine days away. Let's talk about things to put in your mouth. Not swords, not fire, not goldfish, but actual food. Even more, these are nine must-have eats at Rockford Town Fair.
You can't go to a fair or carnival without getting popcorn, it should be a law.
Corndogs are also a must-have and, thankfully, they don't resemble this one. Who would him?
Funnel Cakes: the size of your head and bigger than your stomach but you eat the entire thing anyway. Or, is that just me?
When fried just right, deep-fried Oreos are the bomb.
Yes, loaded ribbon fries can't be skipped at Rockford Town Fair. Add a lemonade to the mix and you're in fair food heaven.
Now we're thinking outside the box. Sure, when they're fresh mac-n-cheese bites
In America, we eat anything on a stick and shrimp on a stick is no exception.
... neither is alligator on a stick. #YOLO
Don't expect the slushie to be served like this because if it's not in a paper cup you're not at Rockford Town Fair.
This is the most important "must-have" at Rockford Town Fair - Sweet Corn. Served HOT, drenched in butter, and ready for salt & pepper. Mmm.
---
More From Rockford's New Country Q98.5