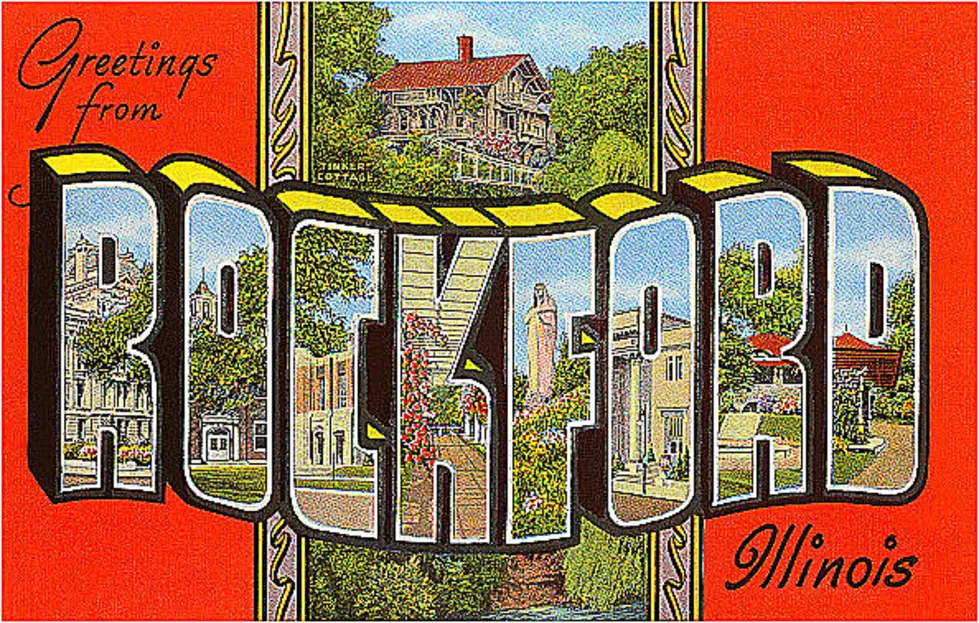 4 Big New Things For Rockford In 2019
Rockford-Postcard
Rockford has four new big things happening in 2019.
It's time to start fresh with a new year. That will bring new and different adventures for the Forest City. Of course, there are way too many to list them all. So I narrowed it down to a "big four."
It's been a long time since Chicago football fans had something to cheer about. I don't know if you've noticed but they are coming out of the woodwork in the state line area. Everywhere I go in town, I see people wearing Bears gear. Gone are Packers, Blackhawks, and Cubs. Coming in 2019 for the "Monsters of the Midway," playoffs and five players in the Pro Bowl.
2. Stricter texting and driving laws 
It's a proven fact that driving and texting are very dangerous but people still won't stop doing it. Maybe this new law coming in 2019 will help.
"Starting July 1, 2019 drivers caught texting will be issued a moving violation that will go on their driving record. Anyone convicted of three moving violations in a 12-month period may have their license suspended. Under the current law that took effect in 2014 the first offense for texting while driving is a non-moving violation and doesn't affect a person's driving record."
For more information, go HERE.
3. More protection for pets
Every time I see that abused pet commercial on TV, it makes me really depressed. How can someone treat an animal like that? Looks like pets will be getting some help in 2019 from the state of Illinois.
From newschannel20.com, "A law enforcement officer can take temporary custody of a dog or cat that is exposed to any life-threatening situation for a long period of time."
4. Legalized recreational marijuana
Pot is a huge topic of discussion in our state. Newly elected Governor JB Pritzker has stated about legal weed, "That's something we can work on nearly right away." Looks like we could be going green in Illinois including Rockford.
For more information, go HERE.
---
Video: Getting To Know Tyler Sikura From The Rockford IceHogs
More From Rockford's New Country Q98.5