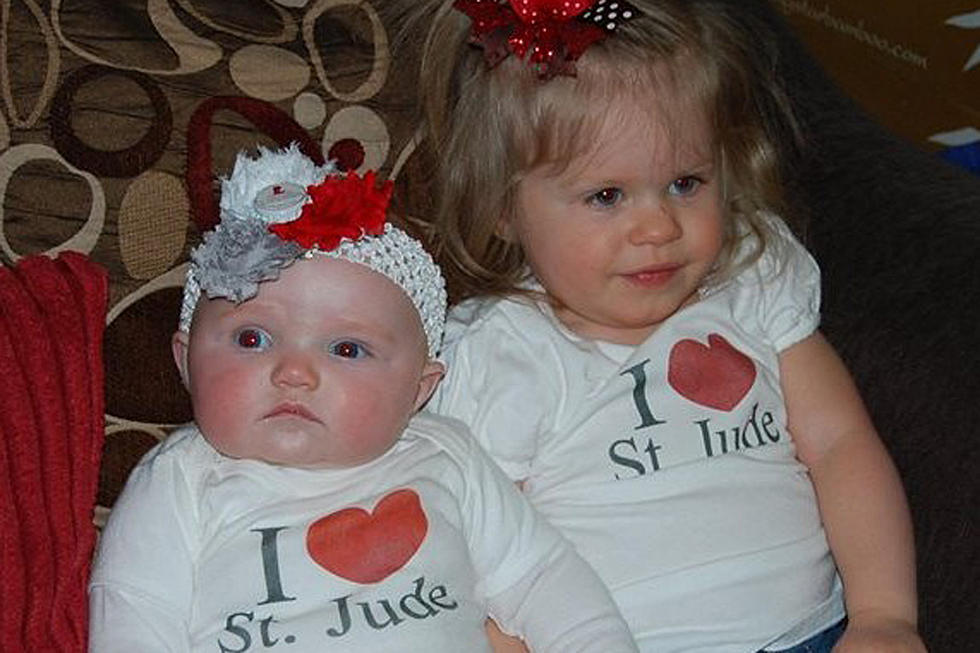 2017 Q98.5 St. Jude Kids Radiothon Facts
Shannon Zimmerman for Q985
It's that time again! Here's everything you need to know to help the kids at St. Jude with Q98.5.
What: The annual Q98.5 St. Jude Children's Research Hospital Radiothon
When:  5 a.m. to 7 p.m. Thursday, February 16 and Friday, February 17
Where: Q98.5 studios at 3901 Brendenwood Road in Rockford
Why: To raise money for St. Jude Children's Research Hospital and support cancer research.
Over the next few days you will be hearing tons of facts and stories about the amazing work being done daily at St. Jude Children's Research Hospital. You will hear how the families of St. Jude patients never see a bill for any of the life saving treatment their child receives. You will be reminded of just how mean and nasty cancer is, and how important it is to find a cure. You will want to be a part of the hope, the fight, and the magic of St. Jude.
I believe we all want to make a difference in this world, and for the next two days it's easy to do. Become a Q98.5 St. Jude Partner in Hope for just $20 a month. Do it in thanks for your healthy family. Do it in honor of anyone who has fought a cancer battle. Do it for a loved one lost. Just make the call to 1-800-372-4999 before 7 p.m. on Friday night. That's what matters.
Of course we have some cool things coming up as our way of saying "thank you" for becoming a partner in hope with Q98.5 and St. Jude. We've got Thomas Rhett concert tickets, passes to County Thunder, autographed items, and a whole lot more! Don't do it for the incentives though, do it for the amazing feeling you get for making a difference in the life of a child and family in need.
Write this number down. Please promise you will call it this Thursday or Friday. Share it with your friends and family, and make them promise to call it too. 1-800-372-4999.
Thank you, and God Bless.