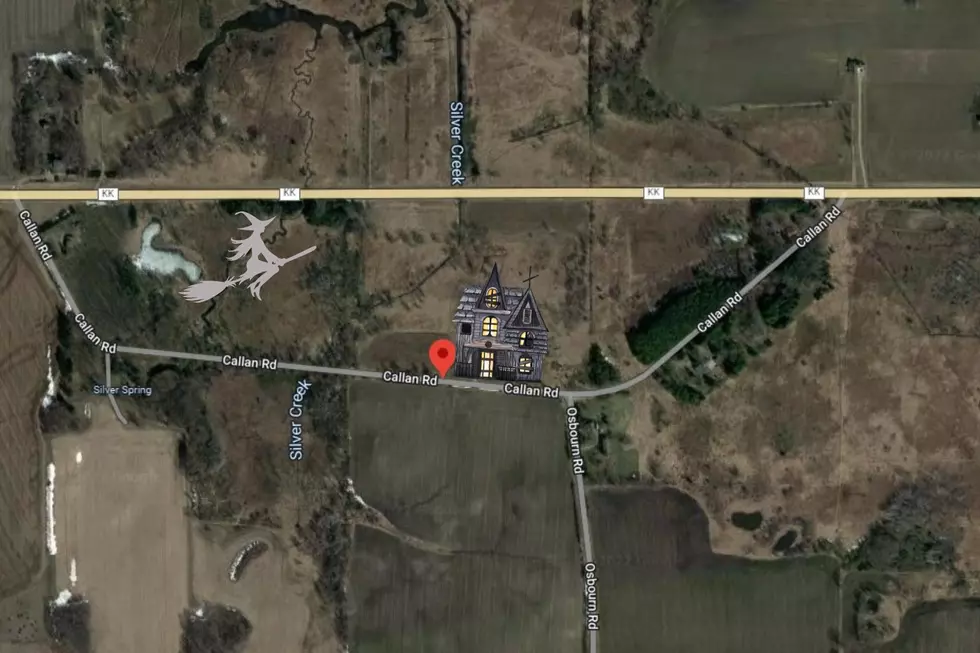 Does Evil Await You On This Infamous Witch Road in Wisconsin?
Google Maps, Canva
Ready for a pretty witchin' story? This one involves an infamous road in Fond du Lac County Wisconsin that many people have deemed "Witch Road".
The Spooky Tale of Callan Road in Metomen, Wisconsin
Callan Road branches off from Hwy KK near Fond du Lac, Wisconsin, and paranormal lovers and investigators from all over the country flock to it for one very creepy reason; it may have once been home to an evil witch!
Haunted Fond Du Lac says;
It is known locally as Witch Road because of the legend of an evil old witch who lived in the abandoned ruins of an old house in the woods beside the road. She has haunted the road ever since her death, causing a number of unexplained phenomena to happen on the road, including strange lights, unusually cold and dark spots, mysterious sounds, and the apparition of a young girl peeking out from behind the trees.
While the home that people believe the witch once lived in has since been destroyed, (on purpose and also by vandals and a fire), some of its ruins still remain on Callan Road. This area of land is now privately owned and often still the sight of trouble.
FDL Reporter says County law enforcement often receives calls about "witch hunters"  partying and/or hoping to find a gnarled tree that looks like the witch or to experience the mysterious lights, sounds, and visions rumored to happen in the area.
Since trespassing on this area of Callan Road is a big no-no, just watch this video I found on YouTube...if you dare.
(I stopped watching about 5 min into it because it made me feel too creepy. LOL).

Craving more creepy? Check this stuff out...
The Ghost Hunting Game is High at These 12 Places in Wisconsin
Century Old Mansion Might Be Illinois' 'Spookiest Haunted House'
More From Rockford's New Country Q98.5