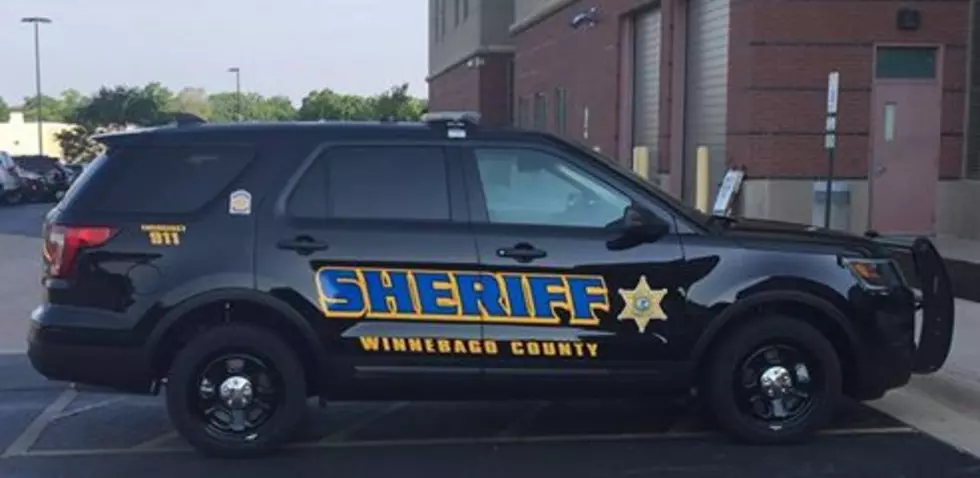 Winnebago County Sheriff's Deputy Saves Man From House Fire
Winnebago County Sheriffs Department photo
It's no secret that I am a huge supporter of first responders. I come from a long line of firefighters, my husband is an EMT, and several of my friends serve on area police and fire departments. I can tell you first hand the things they see on a daily basis qualify them for superhero status, and I'm not even talking about the things they actually DO each day on the job. My husband, my father, my brother never really talked about the things they saw on fire calls, not just because of privacy laws, but more importantly because they know some of it is the stuff my nightmares are made of. Every single first responder deserves our utmost respect, but I don't think I need to tell you that.
Usually when you hear of  a person running into a house fire to rescue someone, you automatically think firefighter right? Well, check out this body cam video that the Winnebago County Sheriff's Department recently shared on Facebook...
Did that video give you chills? It certainly did for me! Upon reading through the comments on the above post, here's a few of my favorites responses;
Hero in blue and you were selfless and saved someone's love one and risked you own safety. You deserve a medal or recognition for saving a life.

 

Amazing! Thank you for putting the needs of others over yourself. True hero

 

God Bless you for your hard work and determination!!! True hero right there!!!
Thank you Deputy Ganz for bravely doing what needed to be done without hesitation. We are so blessed to have someone like you protecting us!
Catch Lil Zim on 'Q98.5 Mornings with Lil Zim & JB' on Q98.5 from 6:00 a.m. to 10 a.m. Follow her on Twitter, Instagram, and  Facebook
KEEP READING: Here are the best places to retire in America
More From Rockford's New Country Q98.5