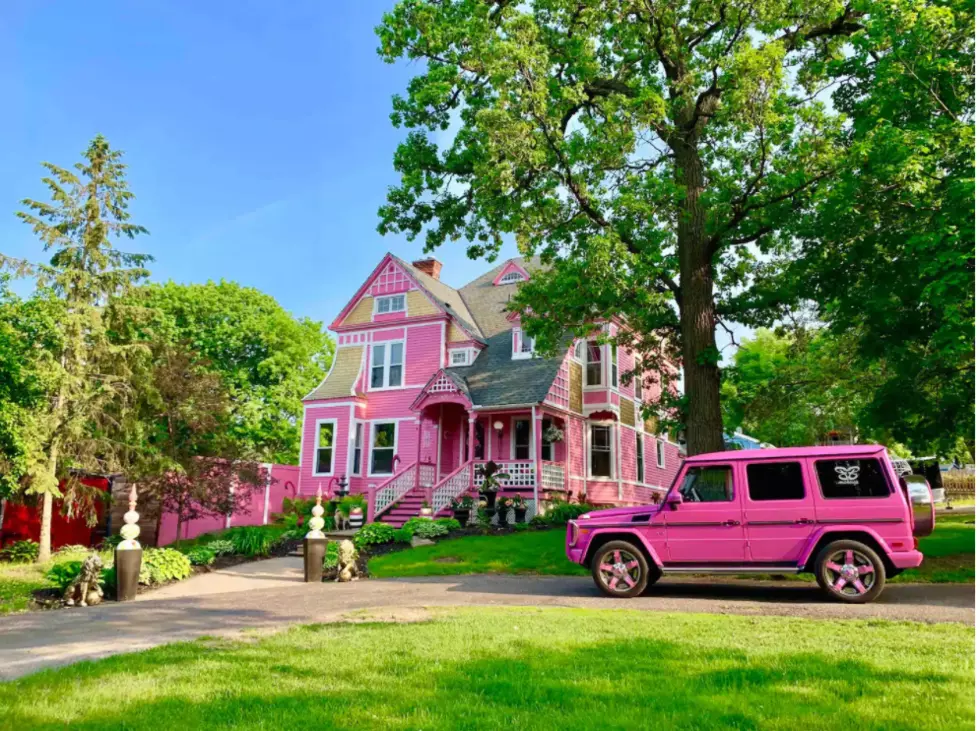 WI Has a Real-Life Barbie House You Can Stay At This Summer
Brooke, Fleetwood Rentals via Airbnb
When I was younger my mom tried her darndest to make pink "my" color, but I wasn't falling for it. I don't have anything against the color, I just didn't want to decked out head to toe in pastel colors. My point in bringing my sordid pink past up is, although pink clothes may not be my jam, this pink castle in Wisconsin totally is!
Talk about the ultimate 'girls getaway'! This Pink Castle in Hudson, Wisconsin will have you feeling like you're staying in a real life Barbie Dreamhouse, and the only things it seems to be missing is Barbie's actual wardrobe.
According to the Airbnb listing;
A gorgeous victorian mansion built in 1883, filled to the brim with over the top lavish glamour and lots and lots of PINK. You can even rent a pink escalade, or a pink moped with eye lashes for an additional fee!

The 4,400 square foot home includes a workout room, WiFi, full kitchen, living room, entertaining room, cabin style attic and 3 very unique spacious bed rooms with a upper cabin feel attic which can hold 3 beds in each wing! More beds can be added upon request.
The house also has a huge pool, hot tub, cabana house with a bar, and each room has a special "girly" theme. I'm not gonna lie, the price per night is steep, but if you split it with up to 16 girlfriends it would be about $150 a night. Just look at this babe'cation sweetness...
Wisconsin's Pink Castle Makes the Ultimate Girls Getaway
More From Rockford's New Country Q98.5