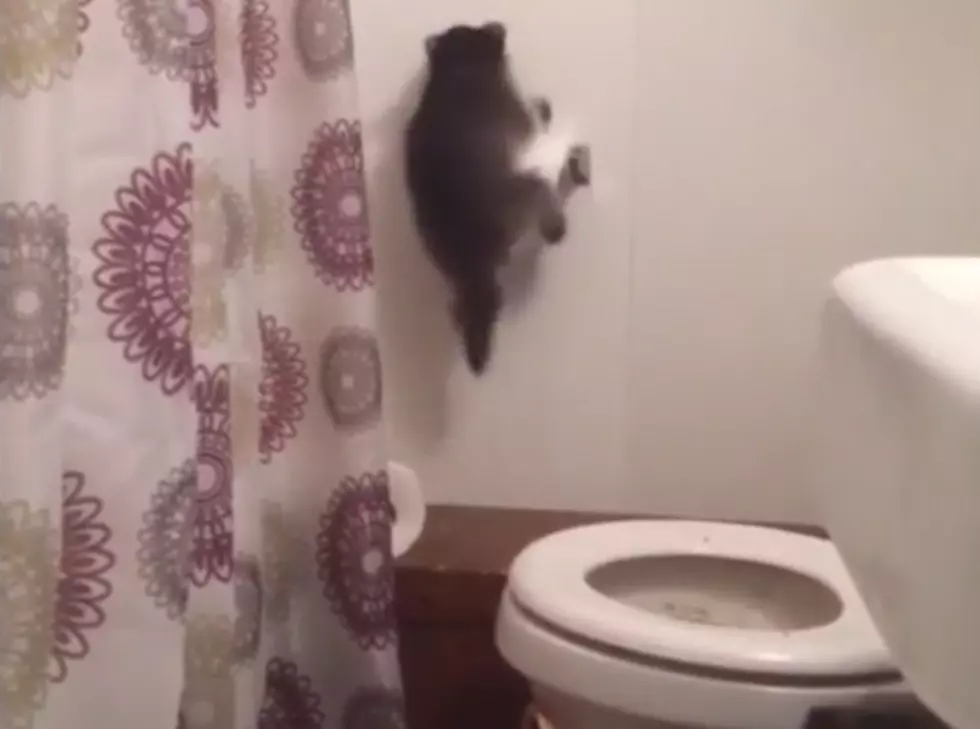 Watch an Illinois Woman Come Home to Find a Racoon in her Bathroom
Mediafeed_via_youtube
For some, coming home and discovering a racoon running around in your bathroom might be a nightmare, for some, just plain adorable.
A woman from Carbondale returned home and discovered a new house guest who looked very eager to be a 'former' house guest. A racoon was trying to crawl up the toilet paper holder and escape out the window of Rana James' bathroom.
There is a raccoon family living in my walls. A baby fell out of the ceiling into my bathroom. 'I put him back with his family after I shot this video'.

The baby raccoon apparently fell through a gap into a family bathroom. James returned the baby racoon back to it's mom and dad who live between her walls.
Really, the rest of the raccoons are still living in her house? Yikes! If I were her, I would have released them all to the wild....just sayin'.
More From Rockford's New Country Q98.5