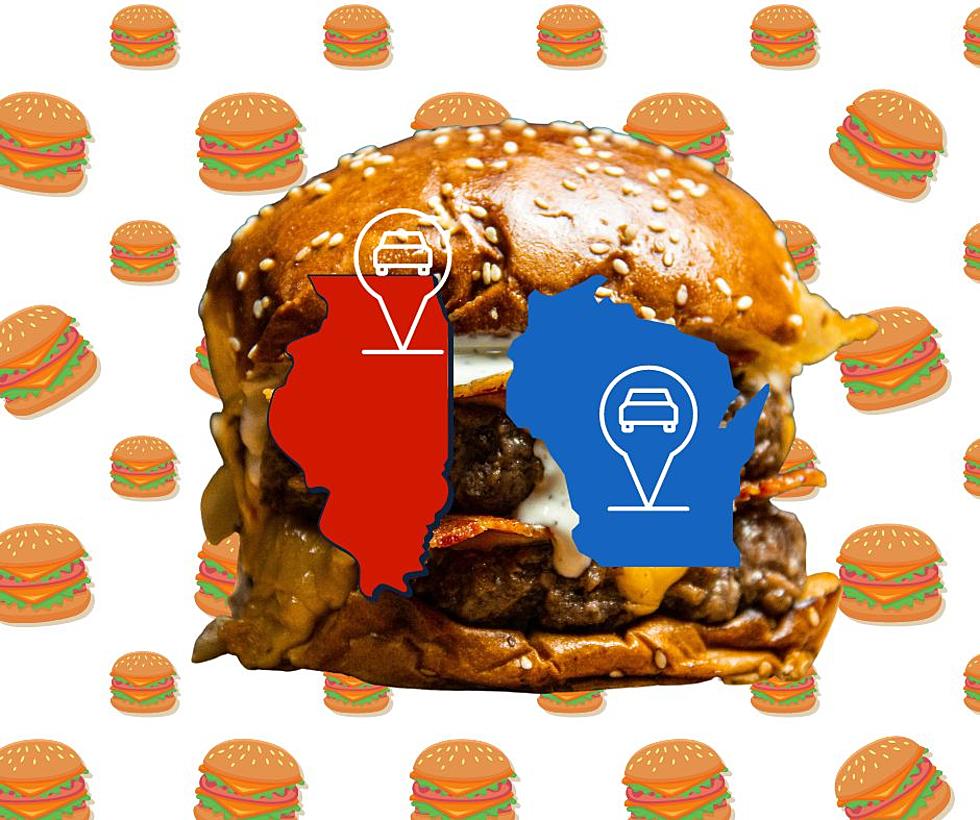 Illinois and Wisconsin Burgers That Are #1, and We Can Drive There!
TSM Rockford
Look no further than where you live and our neighbors to the north, for two of the best burgers in America! RD
Here's one of the best parts about these amazing burgers that made this list...Totally is driving distance.
The article RD finds the best of the best in every state. This is a job that I would like to take on...Yah, we need you to drive across the country and find the best burgers in each state. I might return 50lbs heavier, it's all about doing the best research possible.
So let's go north first for the best burger in Wisconsin. this joint is called Solly's Grille. Butter Burgers and Wisconsin go hand and hand...Just ask Culvers. This Wisconsin spot has mastered and owns the butter burger. They actually claim that they invented the butter burger, who am I to argue!
Here is the Solly's Big Boy...do NOT lick your screen.
OK so what about here in Illinois, who has the best burger? For that we go into Chicago and visit Au Cheval.
I love a good burger with an egg on it, and THAT is Au Cheval. They have "put an egg on it" right there on their Facebook page and MAN DOES THIS LOOK GREAT:
The bacon, the egg, that dripping cheese...Now that is a burger, wow!
You can check out the rest of the list "Best Burgers in Every State" HERE 
The 25 Best Rockford Restaurants for Cheap Eats According to TripAdvisor
Hungry but don't want to break the bank? Check out these places for the best cheap eats in Rockford.
More From Rockford's New Country Q98.5