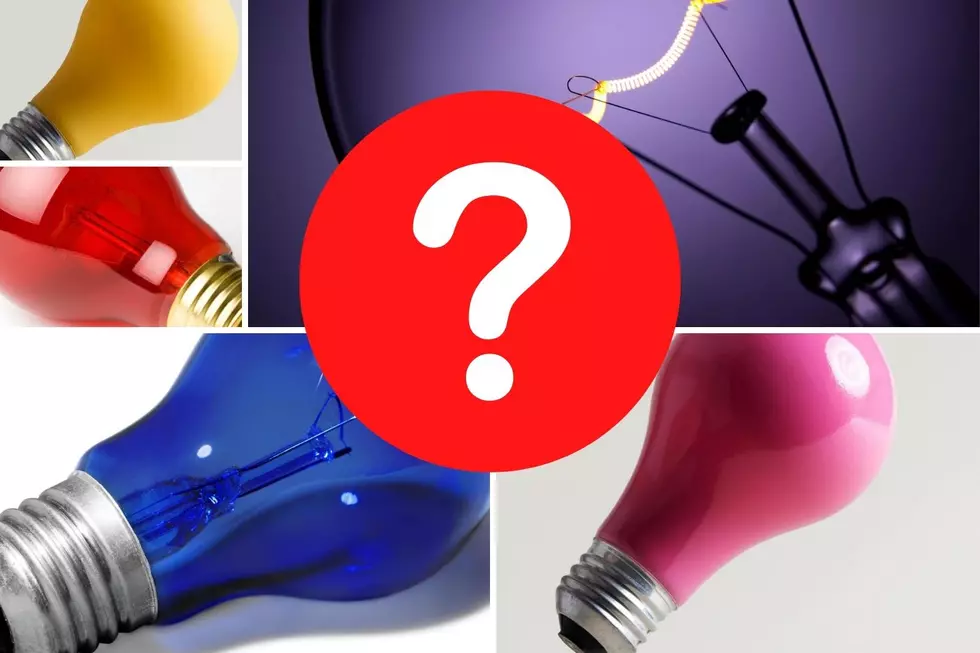 Illinois Mystery Solved: What Do These Porch Light Colors Mean?
Canva
You may see different colors of lights illuminating a porch, garage, or driveway and what one color means if anything. Sometimes the light may be a favorite color or holiday related but it also might have an intended meaning. There may be a solitary reason or multiple reasons.
Here's a breakdown of the meaning(s) behind some of the colors you may see.
What Do These Porch Light Colors Mean?
What do blue porch lights represent? 
Alopecia Areata Awareness: Alopecia is a condition that causes hair loss. It's an autoimmune condition that damages hair follicles. September is Alopecia Awareness Month.
Law Enforcement Support: National Police Week is May 14-20 but many homes may show their support for law enforcement all year round.
Autism Awareness: World Autism Awareness Day is April 2.
What do red porch lights represent?
American Heart Month: February is American Heart Month, a time when all people can focus on their cardiovascular health, according to the CDC.
Firefighters: In September, California celebrates Firefighters Appreciations Month. Residents are encouraged to turn on red porch lights to support these first responders.
Valentine's Day: This is a given.
Prostitution: Some Reddit posts say this lets neighbors know they're selling pot or drugs. Also, ever heard of the Red Light District?
Purple porch lights are connected to Domestic Violence Awareness month, which is in October. In some areas, residents are encouraged to "shine a light on the problem" and let survivors know they are not alone.
Orange porch lights might be used in October for Halloween but another reason is to support justice and support police in bringing criminals to justice.
This next one I thought would be a challenge to find the meaning behind. It's neither a "Live Strong" nor a tribute to the sun. Yellow porch lights are simple, to keep away bugs.
There's one more important you've likely worn or seen other people where. Although there is an entire month dedicated to raising awareness, the subject in is many conversations year-round. October is Breast Cancer Awareness month. Many homes display a pink light illuminating their porch.
Can you buy one light bulb to shine all of the above colors?
There is actually an LED light bulb that is perfect for displaying whatever color you would like for whatever reason you like. You can find it here.
15 Ways You Can Help People in Ukraine Right Now
As Americans watch events unfold in Ukraine, many wonder how they can help. Below is a list of organizations responding to the crisis in Ukraine along with information on how you can support their various missions.
READ MORE: Here are 10 ways to help others who are struggling right now
More From Rockford's New Country Q98.5