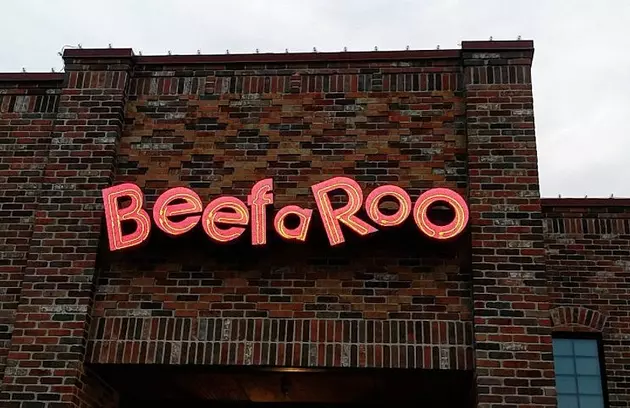 One Of The Best Fish Sandwiches From Illinois Is In Rockford
Beefaroo
Rockford is home to one of the best fish sandwiches in Illinois.
How Do You Feel About Fish Sandwiches
I'm not a huge fan of lists like this because it's all about personal preference. Instead of saying "the best," it should be more like, "here are some recommendations." Everyone has their own opinion and you're just going to make them angry. That being said, I'm glad to see Rockford has one that did get acknowledged.
I think many people who live in Illinois and the midwest enjoy eating fish. There are several lakes and rivers to satisfy the craving. Of course, there are plenty of local fish fries on Friday nights too.
For fans of eating fish, I believe a good old fashion sandwich is a nice option. Especially, for lunch or if you're looking for something simple.
Rockford Is Home Is One Of The Best Fish Sandwiches In Illinois
Now, back to that "best of" list. What Rockford restaurant was lucky enough to be named?
According to enjoyaurora.com,
"Speaking of fish sandwiches – the team at Beefaroo certainly knows how to pack in the flavor with their rendition of a Mahi Mahi sandwich. It truly is the perfect combination of flavor with just the right amount of kick."
Congrats to Beefaroo on the honor.
Fish Is Popular In Rockford
I do not know if it is just me but it seems like many of the local restaurants in Rockford earlier have a fish fry or a fish special on Fridays. People love it.
LOOK: 15 Discontinued McDonald's Menu Items
50 Most Popular Chain Restaurants in America
YouGov investigated the most popular dining brands in the country, and Stacker compiled the list to give readers context on the findings. Read on to look through America's vast and divergent variety of restaurants—maybe you'll even find a favorite or two.
Five Best Places For Chicken Alfredo In Rockford
More From Rockford's New Country Q98.5