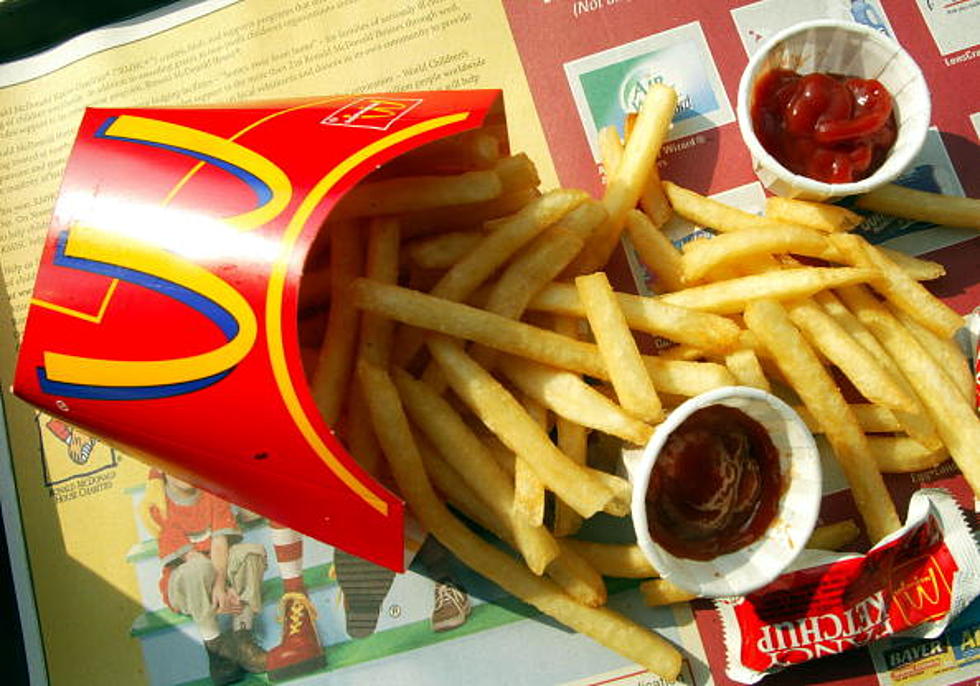 McDonald's Asked a Controversial Question and Illinois McD's Lovers Are Fighting About It
Getty Images
McDonald's asked and you answered, what McDonald's item do you wish was still on the menu? 
McDonald's. It's the biggest fast food chain in the world. You grew up with it, you ate it in college, you grab it for your kids on busy nights and who knows, maybe you're eating it right now?
Whatever your relationship with McDonald's is, you know you have some favorite items you wish were still on the menu.
And that's where today's controversy comes from.
McDonald's asked a BIG question on Facebook today and the reposes are all over the place.
The question read: bring back _______
And there are almost too many options to list!
But the ones that are standing out the most are the following:
Chicken Fajitas
Grilled Chicken Snack Wrap
The steak egg and cheese bagel
A bigger Filet of Fish
Chicken Selects
Fruit & Yogurt Parfaits
Spicy McChicken
Fried Apple Pies
The Jr Big Mac
Fish McBites
Ok, I don't even need to order anything called a Fish McBite. BUT I do have a soft spot for the fruit and yogurt parfaits, I feel like I spent a lot of time in my junior high days eating them!
Also, there were plenty of McDonald's fans that mentioned non edible things they wanted back in the restaurants, with the number on wish being the Play Place.
If you really want a laugh you can read the entire comment section for all the of the fans who want McDonald's to just have a working ice cream machine...
LOOK: 15 Discontinued McDonald's Menu Items
Top 11 Places To Cure a Chicken Tender Craving in Northern Illinois
Looking for some great chicken tenders? Here are 11 of the top spots in Illinois to find them.
More From Rockford's New Country Q98.5