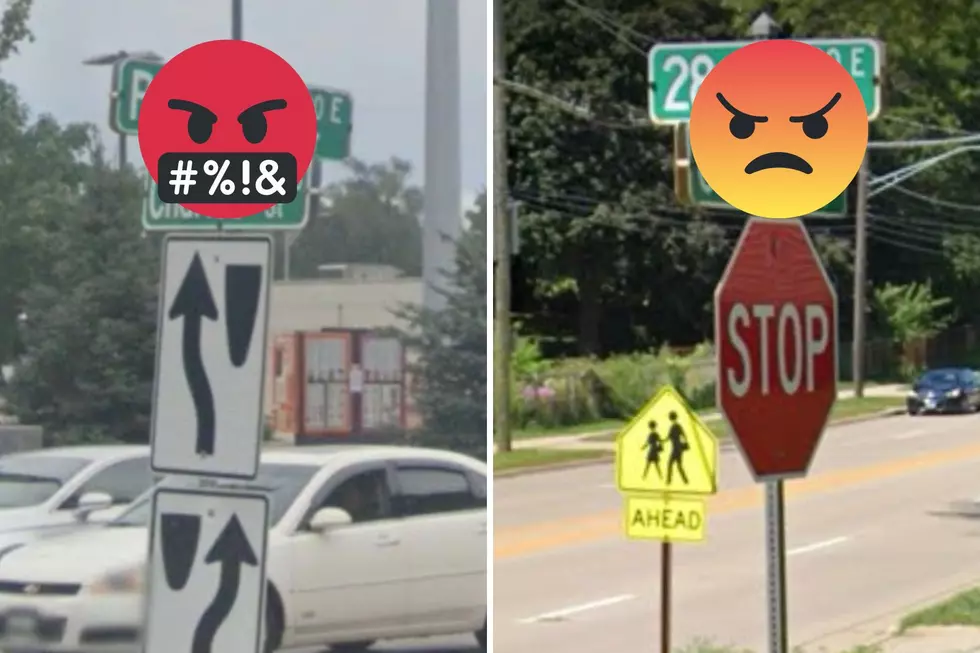 2023 Rockford Road Construction Project We're Going to Love to Hate
Google Maps, Canva
The next big road construction project in the city of Rockford will create some major headaches, but it's very needed for the job to finish ahead of schedule.
The Five Seasons: Winter Spring Summer Fall and Road Construction
The calendar doesn't show it, but that doesn't mean it doesn't exist. We very much have an additional time of year referred to as Road Construction Season.
The upcoming life-disruption project that will get us feeling a certain kind of way has already been delayed. It was scheduled to have begun last fall, but the project's delay has now turned into some good news.
One of Rockford's worst conditioned roads set to receive a major upgrade
That's the headline from a story at RRStar.com (September 7, 2022) about the resurfacing project that will now be completed ahead of schedule. But not without creating a rather sizable headache for drivers and owners of the homes along Charles St. between Parkside Dr. and 28th St.
Rockford Road Construction Headaches
This project's original completion date was October 2023, but according to RRStar's follow-up story (January 3, 2023), the project is now expected to be completed in August, two months ahead of schedule.
That earlier date sounds too good to be true, doesn't it?
It is.
The earlier date is achievable by shutting Charles Street completely down and rerouting traffic instead of shutting the road down in phases.
I look forward to not having to abandon my car at Alpine and Charles to walk the rest of the way to Stockholm Inn through people's backyards. (Riley O'Neil/1440 WROK Morning Show Host)
This will certainly cause some morning and afternoon headaches around East High School, as the project stretches to 28th St, adjacent to the high school. The project does include many promising upgrades that will make travel in that area much more convenient, especially for those that drive in that area on a daily basis.
Charles Street in Rockford is so bad, when my daughter went to East High School, I would pick her up in the student parking lot to avoid it. (Double T/96.7 The Eagle Morning Show Host)
The project we will love to hate throughout most of 2023 but will simply love when it is completed.
10 of the Best Road Trips to Take When You Need to Escape Illinois This Winter
More From Rockford's New Country Q98.5