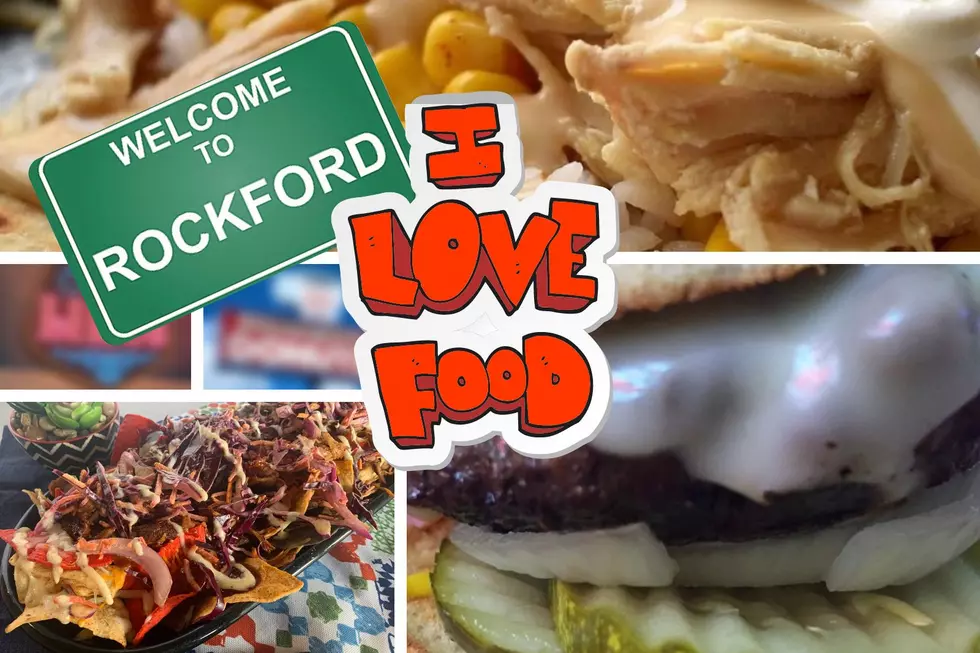 15 Rockford Foods So Damn Good You Could Eat It Every Day
Cantina Taco, Ridott Corners Tavern, Linos, Doughboy Donuts, Lucha Cantina, Canva
The most-loved foods you'll find in the area come from some very talented kitchens. Now you'll have an answer anytime someone asks, "where should we go?"
The Most Difficult Question in the World
Never mind what you heard before, I'll tell you the most difficult question in the world, it's the most ridiculous conversation my wife and I repeat over and over. And it's not just us, I'm certain of it. This path of ridiculousness begins with these few simple words:
What are you hungry for tonight?
Why do so many of us struggle to answer this question? I know the foods around town that I love but at that moment (and for the many to follow), I can't decide on one of them.
15 Rockford Foods So Damn Good You Could Eat It Every Day
This list serves two of my troubled areas with dining out, Where to go, and What to order.
Use this list to also get you to finally order something different than what you always do, you could be missing out on something better. I'm thankful for all who contributed, and I hope you will too. It started with this question
What's the one local food item you could eat every day?
Lino's Pizza Special
A pizza, a special salad, and a 2-liter bottle of soda. A Rockford family night special for 50 years.
---
Beef A Roo Chili and Grilled Cheese Sandwich
This screams "perfect dinner" for a cold night.
---
Ridott Corners Burgers
For the nearly 30 years that I've lived in the Rockford area, the burgers out of this small bar have been the most talked about.
The 'Screw City' Taco from Cantina Taco
The Screw City Taco is a fried flour tortilla stuffed with chicken or pork, queso, basmati white rice, chili corn, and sour cream.
DO NOT order this without getting a large bag of tortilla chips and more of their amazing housemade Queso cheese.
---
Johnny Pamcakes 'Porky Pig Skillet'
That's not a typo, one of the best breakfast spots in Rockford is owned by Johnny and Pam Lack. Nothing like a big pig-out breakfast to kick off a leisurely Saturday, or when breakfast for dinner sounds like a good idea.
---
IGA Grocery Store Fried Chicken
The fried chicken at the IGA on Alpine is some mighty fine chicken. It's not fried, it's broasted. The Broaster Company is based out of Beloit, Wisconsin and the area IGA stores make their chicken using Brooaster Co. equipment.
What this Instagrammer shared below is a perfect way to serve it, too.
---
Culver's Pot Roast Dinner
This would be one of the few things I haven't tried from Culvers. To be honest, I didn't even know they had a pot roast dinner.
Lucha Cantina's BBQ Carnitas Nachos
They make their own chips at Lucha and they have a secret dry rub on them that was touched by God.
---
Coffee and a Muffin from Meg's Daily Grind
If this were my daily choice, I'd have to have it in front of the fireplace at their 1141 N. Alpine Rd location.
Doughboy Donuts
One very versatile food. Can you think of a bad time to eat a donut?
---
Steak Sinatra from Nunzio's
I've never quite been able to figure out what this steak topping is, but if you love garlic and butter and a little crunch, you'll love this amazing steak.
Pad Thai from Rock Pho'd
You'll have a difficult time not loving everything on the menu.
---
Swedish Pancakes from Stockholm Inn
Another Rockford food staple.
It would be great if this list never stopped growing. What Rockford-made food do you love so much that you could eat it every day?
If food is your favorite topic too, sign up to have all the best stories about Rockford-made food sent straight to your inbox.
20 Unofficial Food Rules People of Illinois Agree On
One of these food rules was broken recently on The Steve Shannon Show. It was a big one. We quickly realized it is one of many 'unofficial' rules.
More From Rockford's New Country Q98.5