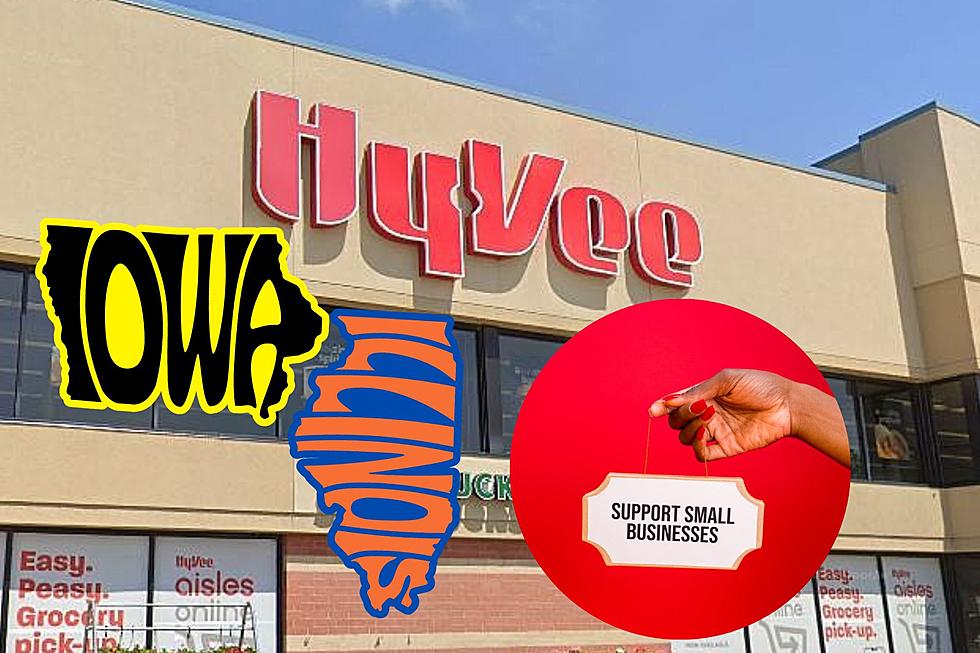 Hy-Vee Wants To Help Grow Small Businesses In Iowa & Illinois
Canva
Attention local business owners in Iowa and Illinois! If you're looking to grow your business (who isn't?) and be in front of shoppers at one of the most popular grocery stores in the Midwest, this is your chance.
Hy-Vee, who has stores in eight states throughout the Midwest, is once again calling on local businesses to help expand its selections in stores and help grow small businesses.
How Can I Grow My Business With Hy-Vee? Glad You Asked
Hy-Vee announced that it will host its next quarterly Best of Local Brands Summit in November to expand and enhance the product offerings at its more than 285 retail stores in Illinois, Iowa, and beyond.
Since the Best of Local Brands summits began in early 2021, more than 125 new brands have been selected and are available to Hy-Vee customers right here in the Quad Cities.
The summit will consist of 15- to 30-minute virtual presentations from selected suppliers and will take place Wednesday, Nov. 8.
What Business Categories Is Hy-Vee Looking For?
This year, Hy-Vee continues to elevate its efforts of identifying suppliers with diverse backgrounds and encourages minority-owned and women-owned businesses to apply for the quarterly summits.
Hy-Vee will accept submissions for its Best of Local Brands Summit online starting now on this website in the following categories of retail-ready products:
Grocery
Produce
Deli
General Merchandise
Froze
Dairy
Health and beauty care
Submission deadline is Monday, Oct. 2.
ECRM and RangeMe are helping Hy-Vee source, qualify, and connect with suppliers. All product submissions will be made through RangeMe, an online product discovery and sourcing platform. All meetings will be conducted through ECRM's virtual meeting platform, ECRM Connect.
Suppliers not chosen for participation in this summit will still be accessible through RangeMe and may be reviewed by Hy-Vee again in the future.
Floating Vrbo
If you're sick of the normal vacations...a stay ON the water may be what you need.
Chris Farley's Childhood Home
822 Farwell Dr, Madison, Wisconsin was the home of a comedic genious.
More From Rockford's New Country Q98.5