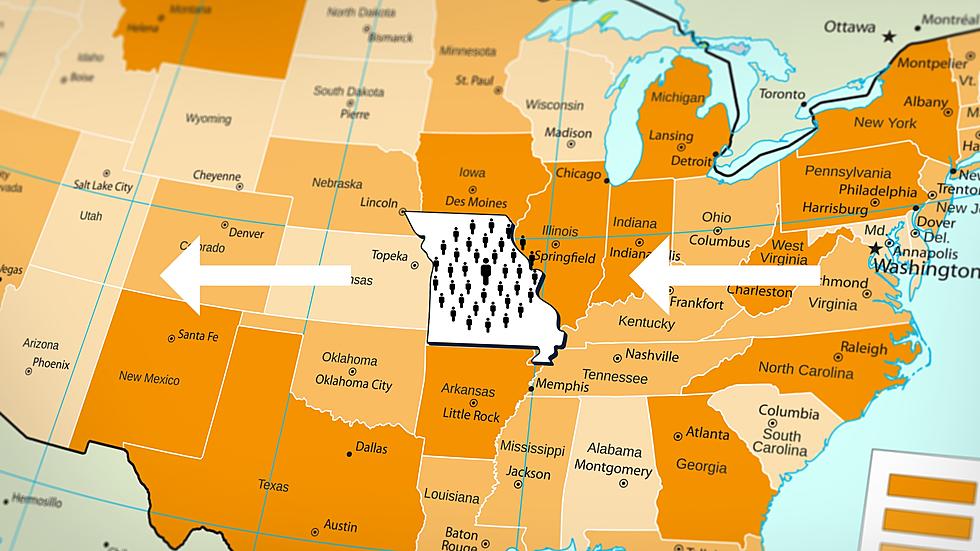 Where is the Mean Population of America? It's in Missouri for Now
Canva
There is a reason why Missouri is known as "the Heartland" to many. It's right in the middle of America and that includes population, but that "center" is on the move meaning it might not always remain in Missouri as a new map shows.
This week I saw someone on the Missouri sub-Reddit share a map showing where the mean population is in America. And, by "mean", I don't mean the temperament of people. It's the population mean of America where statistically the middle of the population lives. It's actually a map from the US Census showing how that has changed from the late 1700's through 2020.
I'll play the role of Captain Obvious stating that the middle of the population of America was quite different when the country consisted of 13 colonies compared to the current continental United States as we know it now. For the past 43 years, that middle of America's population has been in Missouri. But, will it remain that way?
Notice that the center isn't really moving that much over the past 20 years. However, a radical shift of the population to the west coast (which is kind of happening) could mean that Missouri is no longer the center of the country's people.
That shift can go both ways though as we've shared the number of Californians that are fleeing the west coast and making their new homes in Illinois or Texas. My guess is that for the next 50 years or so, the center will remain somewhere in Missouri. But, who knows? That influx of population could mean Arkansas someday can make the "heartland of America" claim.
Arkansas' Most Expensive Home For Sale is $8.9M
A spectacular 5-bedroom, 9-bath, 9-car garage, single-family home located in Fort Smith, Arkansas.
Gallery Credit: Jim Weaver