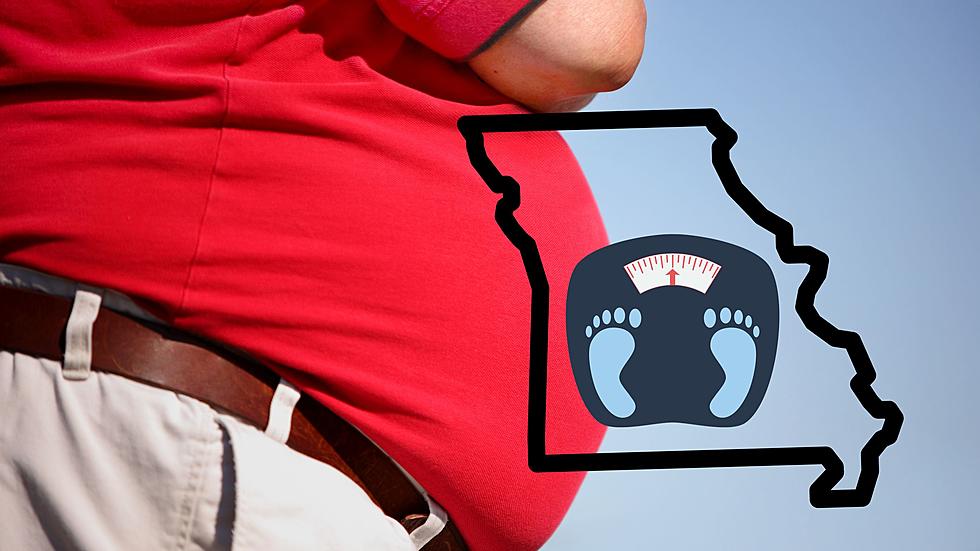 Where is Missouri on this list of the Most Obese States?
Canva.com
A new ranking of the Most Overweight & Obese States in the country has been released and you might be surprised where Missouri landed on the list...
According to a new ranking from WalletHub, Missouri is the 18th most obese state in the country ranking ahead of states Illinois, Wisconsin, Michigan, and New York. In the article, WalletHub explains how they came up with these rankings, they say...
"more than seven in 10 U.S. adults aged 20 and older are either overweight or obese... Lack of physical activity is a leading cause of obesity, in addition to genetics, emotional instability and sleeplessness...To determine where obesity and overweight most dangerously persist, WalletHub compared the 50 states and the District of Columbia across 31 key metrics. Our data set ranges from the share of obese and overweight population to sugary-beverage consumption among adolescents to obesity-related health care costs."
Missouri ranks 16th in Obesity and Overweight Prevalence, 28th in Health Consequences, and 33rd in the Food and Fitness category. Missouri is well behind the top 3 overweight states of West Virginia, Mississippi, and Kentucky, but well ahead of the least obese states of Colorado, Utah, and Massachusetts. If you want to check out the list of Most Obese and Overweight States, click here!
I will say that I am surprised Missouri wasn't higher on the list, not because I think the people of Missouri are obese, but because Missouri is home to the Best BBQ in the country, and some of the best breweries in the country, I figured those two things would be factored into the equation negatively impacting the Show-Me State's ranking.
From coast to coast: The 20 best regional fast-food chains to try
From burgers to subs and even creamy milkshakes, these tasty fast-food chains, compiled by
Stacker
, are a must-try on your next road trip.
Gallery Credit: Kiersten Hickman
More From Rockford's New Country Q98.5