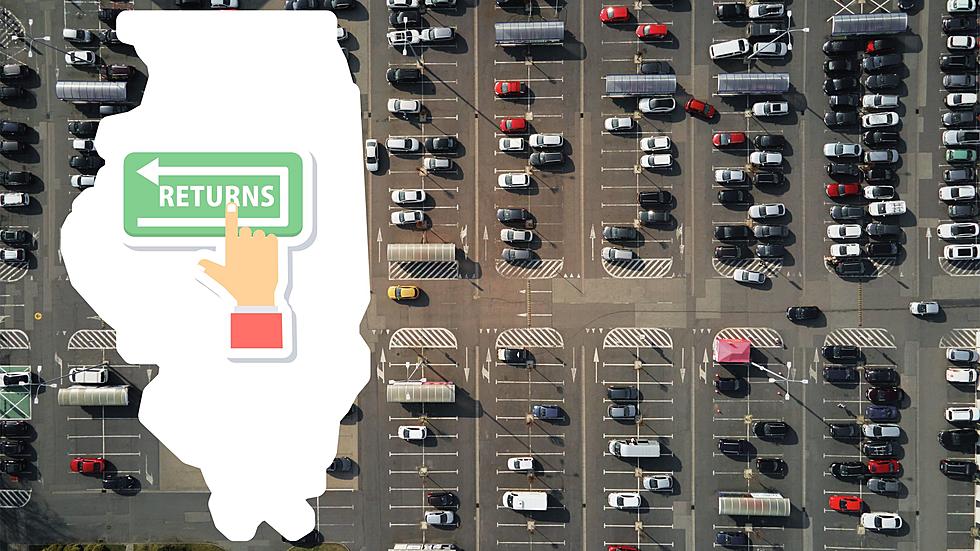 Return Your Purchase without Leaving your Car in Illinois
Canva.com
You don't have to go into the store to get your purchase, they will bring it right out to you, and now you don't even have to leave your car to return an item you purchased. This new way of returning an item is spreading throughout the Land of Lincoln, here are the details...
"Back in my day, you had to get out of your car and walk into the store to make a return" "Ok Grandpa, sure you did..." That conversation will be happening across Illinois and the world sooner than you think.
According to NBC Chicago, Target locations in Chicagoland will start taking your returns in the parking lot, and it will soon be spreading across the state, in the article they say...
"Drive-up Target returns are now available at stores across Chicago, a release from the company says. By June, the offering will be available in Target's nearly 2,000 stores across the country. Currently, drive-up returns are available in Illinois, as well as 20 other states...Shoppers will be allowed to return most new, unopened items within 90 days of purchase from their car, for free. The time frame rises to up to a year for Target-owned brands, however."
to learn more about this new way of returning items click here!
You know if Target is doing this nationwide it is only a matter of time before Walmart, SAMs Club, Home Depot, Lowes, and all the other big box retailers follow their lead. It is wild to think how much has changed in the shopping landscape over the last 15 years of our lives, but this is what these retailers need to do to keep up with the Amazons of the world. And I bet when our new target opens in Quincy later this year they will have this service.
QUIZ: Can you identify 50 famous companies by their logos?
How well do you know the logos of 50 of the world's most famous companies? Keep scrolling to see if you can guess which icon belongs to which brand.
More From Rockford's New Country Q98.5