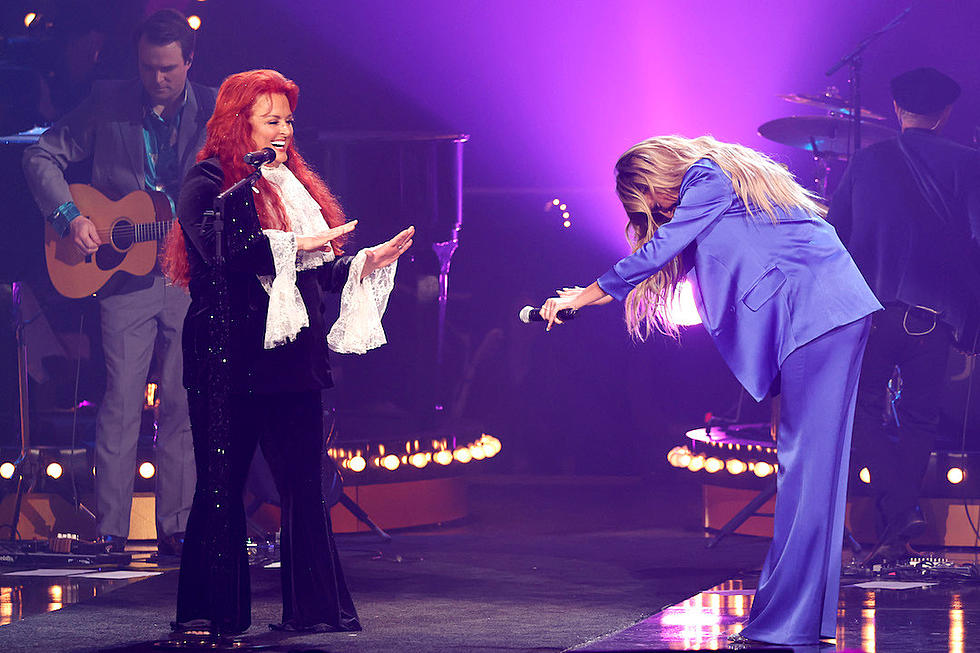 Wynonna Judd Was the First Call Kelsea Ballerini Got After Divorce News Broke
Jason Kempin, Getty Images
Kelsea Ballerini has never been shy about singing the praises of Wynonna Judd, a country legend she's long looked up to, and one that she got the chance to know in person when she joined the Judds Final Tour as a special guest.
But as much as Ballerini admires Judd's musical legacy, it's her kindness and friendship that will always stand out first in the younger star's mind, Ballerini explains in the new Paramount+ documentary Wynonna Judd: Between Hell and Hallelujah, which premiered on Wednesday (April 26.)
In one scene in the film, Ballerini and Judd discuss their friendship, both on and off stage, and Ballerini recalls the one particularly special moment when Judd was there for her in her personal life.
"Sharing the stage with you will be framed on my wall for the rest of my life. But the moment I will always appreciate the most is when you were the first call I got when the news broke about my divorce," Ballerini says. "So thank you for being far more legendary than anyone will even actually know."
"I didn't know that," Judd replies, touched by the anecdote.
Ballerini announced her split from Morgan Evans, her husband of nearly five years, in August 2022. Since then, she's opened up about several aspects of the divorce, both musically — in her early 2023 Rolling Up the Welcome Mat EP — and in interviews. Ballerini has also noted how her fellow country star and close friend Carly Pearce stood by her side amid her divorce. Pearce and Kelly Clarkson — both of whom have gone through high-profile marital splits of their own in recent years — collaborated with Ballerini on "You're Drunk, Go Home," a spunky, '90s country-inspired track off her 2022 Subject to Change album.
Ballerini says that Judd has long been one of her musical idols, and now she counts her as a close friend.
"You have this perception of people that are on the radio and in a glass box before you ever have the opportunity to meet them," she shares in the documentary. "...There have been people that have been disappointing and there have been people that have been far greater than I could've ever imagined."
8 Brutally Honest Divorce Lyrics From Kelsea Ballerini's 'Rolling Up the Welcome Mat' EP
Kelsea Balerini opened up her divorce diary in February 2023 with her Rolling Up the Welcome Mat EP, a project that follows the stages of a breakup — from grief and loneliness to anger to acceptance — in chronological order. Here are eight of the most revealing lyrics from the project.
More From Rockford's New Country Q98.5