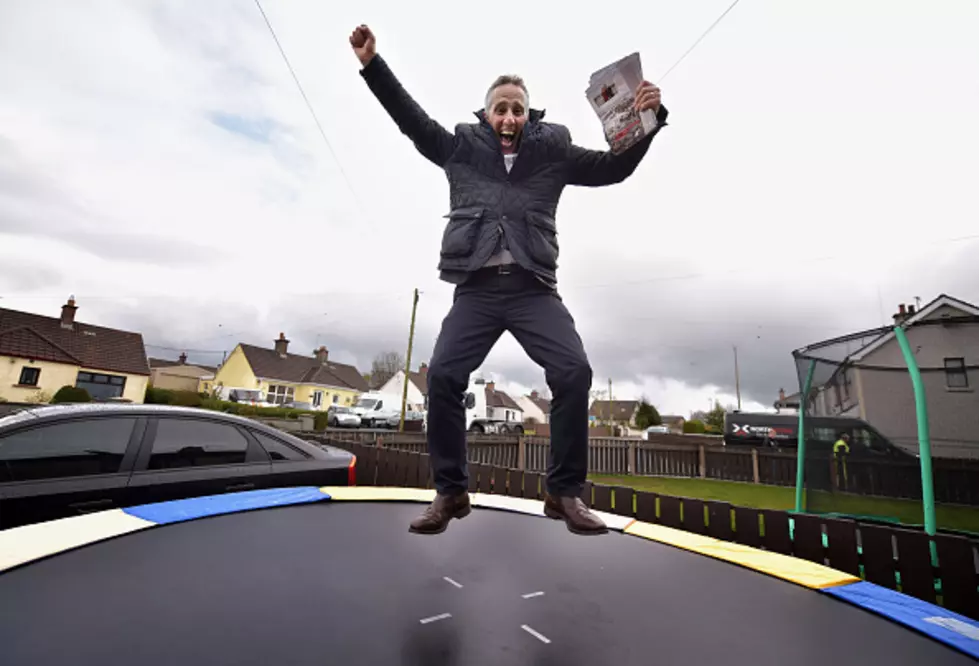 Illinois Legislators Look to Fix the Trampoline Epidemic
Charles McQuillan / Getty Images
Illinois Budget Approved? Property tax freeze in place? Nope! Social services funded? Nope! Trampoline crisis solved? Yes!
What? You didn't know Illinois residents were suffering as a result of deadly trampolines? Apparently this issue is a priority in Springfield for our state lawmakers. The issue is front and center, ahead of passing a balanced budget and dealing with crime.
Democratic State Rep. Robyn of Evanston has introduced the Trampoline Safety Act. The measure, co-sponsored by three Chicago area Democrats would:
Require the registration of trampolines
Require the inspection of trampoline courts
Detail requirements for use by trampoline patrons
Create a "Trampoline Court Safety Fund."
Now don't get me wrong, safety when it comes to trampolines is something to be concerned about, but really, does this rise to the top of the problems that need to be addressed in Illinois? The answer is NO!
The Illinois Policy Institute estimates that passage of this measure will end up costing Illinois taxpayers thousands of dollars in personnel and testing equipment costs, not to mention the time involved to seek out "trampoline violators" in Illinois.
Under HB 3897, the director of the Department of Labor "shall adopt and formulate definitions, rules, and regulations for the safe installation, repair, maintenance, use, operation, and inspection of all trampoline courts as the director dins necessary for the protection of the general public using trampoline courts
Plus, if you own a trampoline, get ready to pay extra taxes and fees for inspections to the state among other fees.
In no way am I saying that safety is important in trampolines and other toy that Illinois residents own, but is this legislation a priority? NO!
Illinois lawmakers need to 'jump start' work on the budget, and stop 'bouncing' silly legislation back and forth and solve the important issues.
More From Rockford's New Country Q98.5