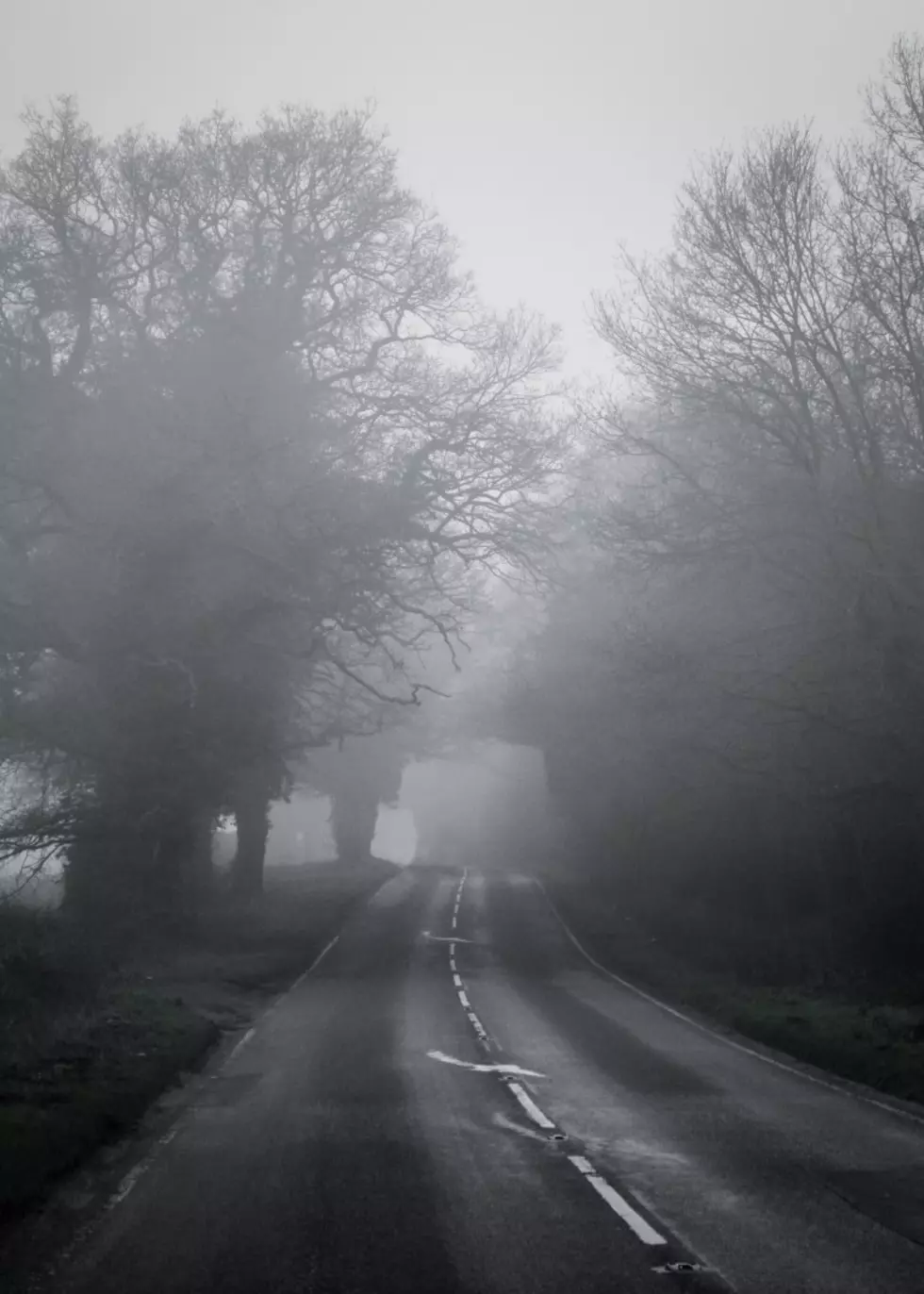 Don't Travel These 7 Roads in Illinois Unless You Want a Good Scare
Photo by Danny Lines on Unsplash
Many Illinois residents would say most of the roads in this state are scary due to their massive pothole problems, but these 7 Illinois roads are like; "Wait, pothole problems? Hold my beer and I'll show you something truly scary."
The Scariest Roads in Illinois
Illinois is home to some beautiful scenery, especially during the Fall season, and I LOVE taking a drive on country roads to soak it all in when my schedule allows it. While country roads may be my favorite by day, nighttime is a totally different story. Call me a wimp if you will, but there's just something eerie about a dark, country road at night that always gives me a major case of the willies.
If you are braver than I am and want to explore some of the scariest roads that Illinois has to offer, here are 7 you need to check out in the Stateline area according to mysteriousheartland.com;
1. Kennedy Hill Road in Byron, IL
In the early 1980s, several motorists reported seeing a woman, soon to be known as "The Phantom Lady of Kennedy Hill Road" walking along the road. When I was a teenager, I often went to ride horses at a barn located on Kennedy Hill Road. During my time there I heard many stories about the mysterious phantom lady that people they knew had witnessed walking on the road. I never saw her, nor did anybody who told me the stories about her, but that could be because legend says she disappeared forever in the Winter of 1981. Does she still road Kennedy Hill Road? You should go find out because I definitely will not be.
2. Shoe Factory Road in Elgin, IL
Shoe Factory Road is home to not one, but two haunted places; a farm and the site of an old Spanish Colonial revival house. While all the buildings on both of these haunted properties have been demolished, legends say gruesome murders once took place on the grounds of both locations and are still haunted to this day.
3) Cherry Road in Oswego, IL
Legend says that a young couple coming home from their prom took a turn way too fast on a bend in Cherry Road and lost control of their vehicle. The woman passenger died in the crash and has since been seen several times at the bend where she lost her life. To make this story even more tragic, people say her boyfriend wrote "help" on the road in his own blood. Yikes!
4) Dug Hill Road  in Jonesboro, IL
There are several different ghost stories associated with this road. Some of them date back to 1863 when Union army deserters were ambushed and killed by a marshal along Dug Hill Road. The wackiest tale involves a creature called "The Boger" that is a "nine-to-eleven foot tall man who wears black pants, a white shirt, and a long scarf". Several people have reported seeing The Boger walking along Dug Hill Road, but no one seems to know why.
5) 7th Avenue Dead End in Sterling, IL
This road ends in front of railroad tracks that separate Sterling and Rock Falls and runs parallel to the Rock River. Several drownings and people getting hit by trains have taken place in this area and several people have reported seeing and hearing a ghostly woman looking for her missing child along the riverbank.
6) Cole Hollow Road in Creve Coeur, IL
This Illinois road is reportedly home to its own version of Bigfoot called the Cole Hollow Road Monster, aka, Cohomo. It's described as "a three-toed beast, eight to ten feet tall, with a coat of thick white fur". In fact, there were so many sightings of this creature along Cole Hollow Road in the early 1970s that a search party was organized to hunt for the beast!
7) Bloods Point Road in Boone County, IL
Living in the Stateline area I'm sure we've all heard frightening stories about or visited Bloods Point Road in Boone County before. Just in case you haven't, let me just say that the list of this road's terror includes; hangings, a tragic school bus accident, strange orbs of light, a spooky cemetery, a phantom dog with red glowing eyes, a vanishing barn, laughter of ghostly children. and more.
If you travel on any of these roads sometime soon and something creepy happens, make sure to send us an app message, because we are definitely not brave enough to take the trip ourselves!
10 Illinois Ghost Tours That Guarantee To Scare Your Pants Off
42 Terrifying Photos Inside the Former Rock River Elementary School in Rockford, Illinois
More From Rockford's New Country Q98.5