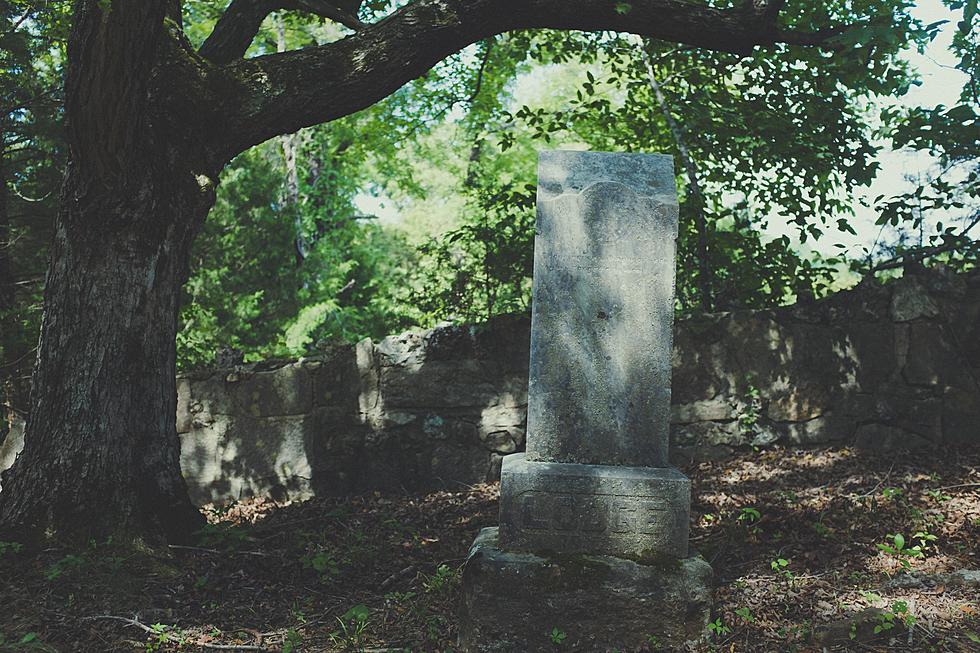 Historic Cemetery Named One of the Most Haunted Places in Illinois
neonbrand via Unsplash
If you've lived in Rockford you know all about this haunted cemetery. If not, you at least know the road that shares the same name.
I've heard of Blood's Point Cemetery but I thought all of the "haunted stuff" was on Blood's Point Road.
You know the story right? One urban legend says if you pour some powder on your bumper when driving down Bloods Point Road in Belvidere you'll find baby fingerprints. I've never tried that because it sounds a little too kooky to me.
Either way, that's what some people say happens and since it's October I thought it might be a good idea to check out other haunts in Illinois.
That's when I stumbled across Big Seven Travel's 7 Most Haunted Places in Illinois list.
The top two are pretty well known, the H.H. Holmes Murder Castle and Congress Plaza Hotel, both of which are in Chicago.
When you get to third, that's when things get interesting because Big Seven Travel says Blood's Point Cemetery, not just the road, but the cemetery is the third most haunted thing in Illinois:
Founded in 1936, this graveyard is famous for resident ghost Beaula. Apparently, Beaula killed all of her children and this is where she was laid to rest. However, she doesn't seem to like resting much as she spends much of her time haunting the cemetery.
Besides Beulah, Big Seven Travel mentions other paranormal things that happen at the cemetery like "seeing hellhounds and ghosts and spirits" occur on Blood's Point Road.
It's funny, I've never considered the source of the haunts could be the cemetery when it comes to the weird stuff people say they have seen on Blood's Point Road.
What about you? Have you seen weird paranormal things on Blood's Point either in the cemetery or on the road? Tell us.
Think that's creepy? Check out 33 allegedly haunted dolls listed on eBay by Illinois sellers
How Many in America: From Guns to Ghost Towns
Can you take a guess as to how many public schools are in the U.S.? Do you have any clue as to how many billionaires might be residing there? Read on to find out—and learn a thing or two about each of these selection's cultural significance and legacy along the way.
More From Rockford's New Country Q98.5