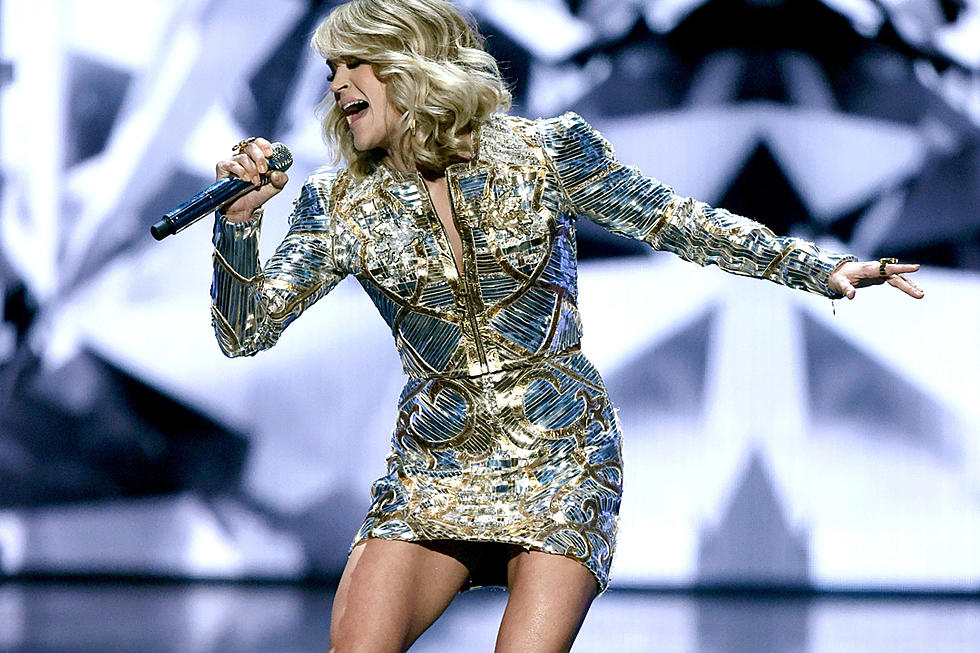 Carrie Underwood Joining 'American Idol' Revival?
Ethan Miller, Getty Images
Carrie Underwood may be heading back to the original stage that made her famous. The country superstar and American Idol alum is reportedly in talks to join the revival of the singing show as a judge, Variety reports.
Underwood has supposedly met with producers and the show's network, ABC, to discuss the possibility of her joining the show as a member of the judging panel. She won the popular competition show in 2005 during the fourth season, beating out country-rocker Bo Bice.
Last week, numerous reports speculated that fellow Idol winner and crossover artist Kelly Clarkson was also in talks to participate in the reboot. However, that isn't the case — Clarkson is actually set to join Season 14 of The Voice as a coach, meaning she won't be returning to the stage where she was crowned the show's first winner in 2001.
Other singers said to be eyeing an Idol judging spot include pop star Katy Perry, along with a host of other alums, like Kellie Picker, Chris Daughtry, Adam Lambert and Season 3 winner Fantasia Barrino. Longtime host Ryan Seacrest is getting close to finalizing his contract to return to the American Idol stage as emcee. ABC announced in May of 2017 that American Idol would be coming back, marking the 16th season of the beloved show, which is tentatively set to air in March of 2018.
In the meantime, Underwood will continue to cheer on her husband Mike Fisher, who is currently competing in the 2017 Stanley Cup Playoffs as captain of the Nashville Predators. The Music City hockey team faces off against the Anaheim Ducks on Tuesday (May 16).
See Carrie Underwood's Best Red Carpet Looks Through the Years
Relive the Most Unforgettable American Idol Auditions
More From Rockford's New Country Q98.5