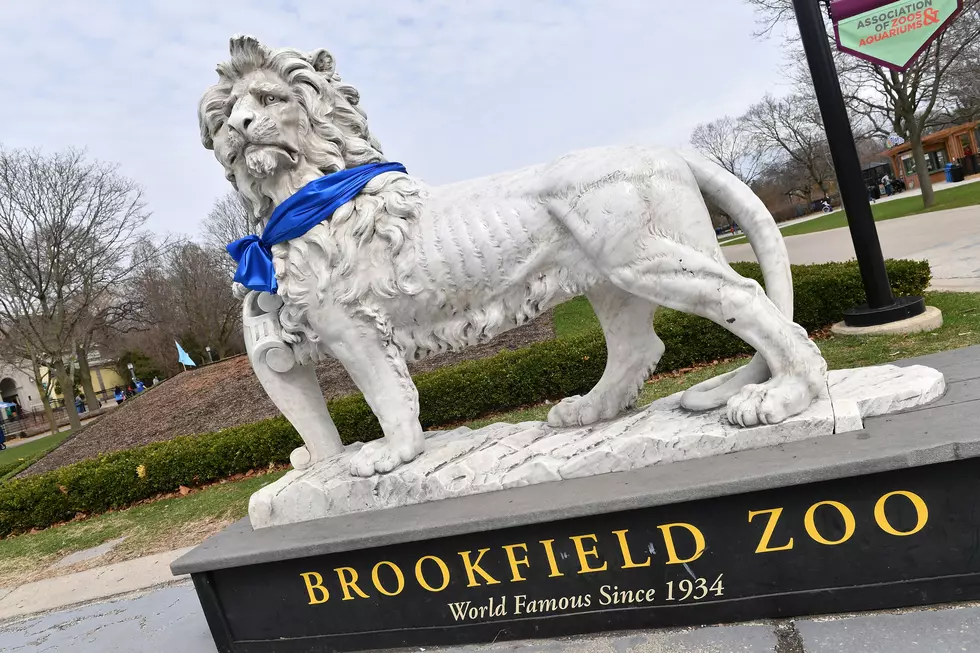 Brookfield Zoo is About to Have a Lone Wolf
Daniel Boczarski
One of the largest packs of Mexican Wolves can be found at the Brookfield Zoo but not for long. According to ABC 7 Chicago,the Brookfield Zoo has been super successful when it comes to Wolf Breeding, So their sending 9 out of the 10 Mexican Wolves they have to other Zoos to help with Breeding and to preserve the endangered breed. As of 2017 there were only 281 living in captivity and only 145 left in the wild according to Brookfield.
The Zoo knows that many of the guests will be disappointed with their departure but its necessary for the future of the species to keep their numbers up. The Zoo's current breeding pair will be sent to Eureka Missouri and the others will be sent to The Zoo in Springfield Missouri. The Only Mexican wolf that's staying at the Brookfield Zoo is the 2 year old named Ela.This Saturday will be your last chance to see them all together before the big move.
It's Zoo's like this that are doing their part to try to keep endangered animals like this alive and well and ready for our next generation to appreciate them .
More From Rockford's New Country Q98.5